While most of our attention in recent years has been given to Nick Jonas, the other JoBro – Joe Jonas – has quietly turned into a major hunk as well. Now, he's opening up about his gay fans, about the nude photos they send him, and… about his love for whips and leather.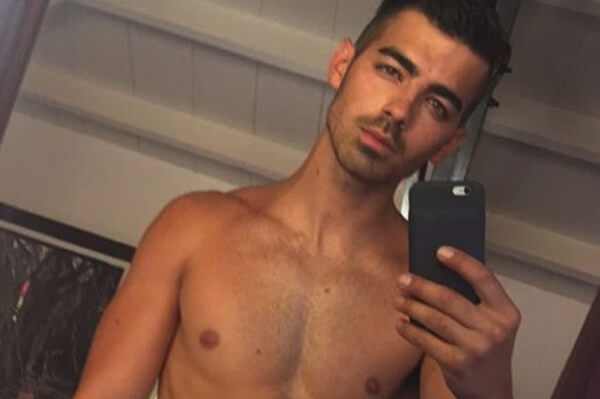 The 27-year-old Joe, is promoting his band's (DNCE) latest album these days, and as part of that gave a very revealing interview to Chris Azzopard on PrideSource.
Just like his brother Nick, Joe has a lot of gay fans – and his buffed up body "might" have something to do with it. "I'm seeing it just through DMs", he says, "It's quite funny. But I take it as a compliment… We have a lot of gay fans, and we love that they're so supportive, so hey, if that makes them happy, it's all good."
But wait, what is it that his gay fans send him, exactly, in those Direct Messages?
"I bet you could take a wild guess. It's all over the map, from selfies to you-know-what… Sometimes there are crazy ones, and it's just straight nudity. You have to just find something good in it – or laugh, depending on what it is."
And yes, Joe also talks about his song "Be Mean", which includes lines such as "Say you like the torture honey / Don't forget the whip / My left hand's getting loose / Don't let me slip / Said you got some handcuffs / Throw out the key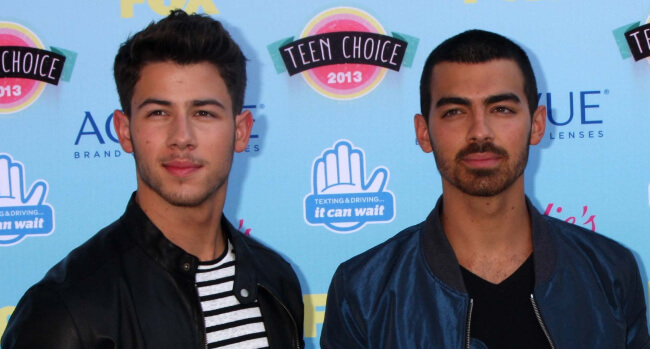 When asked about the S&M themes of the song, Joe says:
Everyone should try a little bit of something new in the bedroom. It's definitely fun when you bring some whips and leather and whatever you may be into – a little bit of S&M – into the bedroom.

I wrote it about me and someone I was getting wild with, and maybe (we) busted some outfits out – you know, you get a little crazy. It's a fun song, and I hope people can have fun with it and learn from it.
Read the full interview right here.