Israeli model and actor, Michael Lewis, joined the worldwide craze of the 'Bottle Cap Challenge', with a twist. He stripped naked, and opened the bottle… with his dick. He then posted the video on social media, for all of us to enjoy…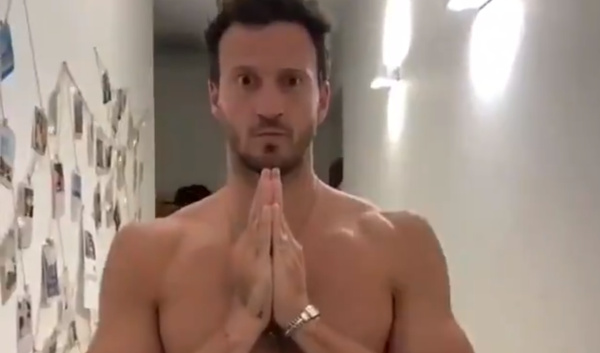 31-year-old Michael Lewis has been a model in Israel since he was a teenager. Since then, he worked as an actor, took part in the Israeli version of 'Dancing With The Stars' and even opened a juice bar.
But that all pales next to his latest feat – completing the bottle cap challenge with his penis. In case you've been living under a rock, the Bottle Cap challenge had men and women around the world trying to remove the cap off a bottle with a martial arts kick.
Michael was kind enough to post HIS version on Instagram, but even though the, ehm, private part was pixelized, Instagram still deleted the video, because, well, they're Instagram.
Not to worry though – Twitter to the rescue!
מייקל לואיס ואתגר הבקבוק שלו pic.twitter.com/eRoxoLwUdz

— Raz Shechnik (@RazShechnik) July 10, 2019
Yep, that's impressive. And his bum is kind of impressive too. Call us impressed.