It's that time of the year again – gay men all over Europe (and let's face it – all over the world) are gearing up with snacks and cheeky commentary, in preparation for the gayest event of the year – also known as the Eurovision Song Contest.
And just like catchy pop tunes and cheesy ballads, hot men are also a permanent fixture of the competition – and 2017 is no exception.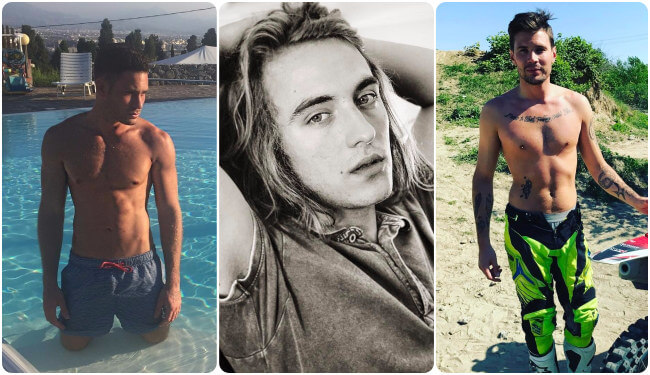 So without further ado – here are the hottest men of the 2017 Eurovision Song Contest, to be held on May 13 in Kyiv. (And hey, we couldn't feature them all – just because someone's not on this list, doesn't mean they're NOT hot… Plus, we skipped the minors – while they have a promising future, we'll stick with the over-18-year-olds for the purpose of staring at hot men).
1. Imri – "I Feel Alive" / Israel
25-year-old Imri Ziv, born and raised in Tel Aviv, is no stranger to the Eurovision, having participated as a backing vocalist for two previous performers from Israel, in 2016 (Hovi Star) and 2015 (Nadav Guedj).
Now it's time for Imri to take his spot in front of the spotlight – and for good reason. He's a good singer with a catchy tune, but that's hardly the first thing you'll notice about him. No, the first thing will be… that:
Need another one, you say? OK –
And you can listen to his song, and watch him dance in the streets of Tel Aviv (while trying to bring 90's "Break-dancing" back into our lives), right here:
2. Nathan Trent – "Running On Air" / Austria
Twinks seem to be a thing of the past in this year's Eurovision – and while Nathan (and Imri) are far from being bears, they do carry that rugged, muscular look.
25-year-old Nathan is the son of an Italian mother and an Austrian father, which created his unique good looks. He's been writing songs from a very early age, he speaks two languages (German and Italian), And… he looks like this:
https://www.instagram.com/p/BSluFIEghZ4/?taken-by=nathantrentmusic
Nathan's music video includes some beautiful, breathtaking views – and the mountains and lakes are nice too:
3. Robin Bengtsson – "I Can't Go On" / Sweden
27-year-old Robin from Sweden was already a star at 17-years-old, when he appeared on the Swedish version of American Idol.
He's a former motorcycle rider, which explains the following photo (who are we kidding, we never noticed the vehicle) –
We can't all pull off a white shirt – but Robin sure can:
And that's his song: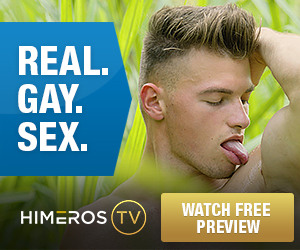 4. Manel Navarro – "Do It For Your Lover" / Spain
Oh, so THAT'S where they were keeping the twinks this year – in Spain!
21-year-old Manel was discovered on social media, as is often the case these days. He started with doing covers, and these days writes his own songs.
And here's Manel and Nathan from Austria being BFFs:
And that's his music video, where he spends a lot of time being wet:
5. Hovig – "Gravity" / Cyrpus
If you prefer the more rugged look, 28-year-old Hovig certainly delivers. He tried to enter the Eurovision contest twice before (in 2010 and 2015), but only made it through in 2017.
Looking good:
https://www.instagram.com/p/BQiHLdyh3rr/?taken-by=hovigmusic
Hovi having fun with Imri from Israel:
Now watch his music video, which is pretty hypnotizing:
Honorable mentions – Singers who didn't make it to the Grand Final
These boys didn't make it past the semi-finals, but they're still in our hearts.
6. Slavko Kalezić – "Space" / Montenegro
With a very unique look (yes, he has a braid), and very unique abs, Slavko was a fan favorite who somehow didn't make it to the finals. And that's a shame, because:
https://www.instagram.com/p/BSc-14GDoWB/?taken-by=slavkokalezic
So we're left with his music video, where he ditches the shirt:
7. Brendan Murray – "Dying To Try" / Ireland
Oh look, another twink!
Unfortunately, 20-year-old Brendan did not make it past the semi-finals, even though he's been a member of an Irish boyband, "Hometown", since he was 17.
At least we can take comfort in his photos:
https://www.instagram.com/p/BTloR9QjwbR/?taken-by=brendanmurray96
And his music video, which features him brooding as he walks across a grey beach, because life at 20 ain't easy:
Good luck to all the contestants!