Many of us were highly disappointed when our beloved Leonardo DiCaprio turned from a blondish hunk into a… well… the puffy thing that he is today. But now, the fun is back – turns out the young Leo has an uncanny Doppelgänger in Sweden, and his name is Konrad Annerud.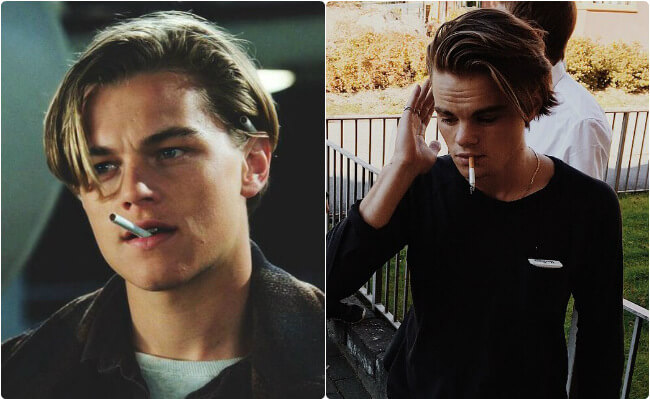 The 21-year-old Konrad works as a bartender in a nightclub, and is quite aware of his amazing resemblance to the 90's version of Leo. In a recent interview with a Swedish website, he said "It's fun to be like him, he's handsome", and recounted his recent trip to Italy:
"When I was in Italy last summer, I almost wanted to shave my hair off. It was very chaotic, people were yelling 'Leo' and wanted to take photos with me all the time. It was one of the craziest things I've ever experienced."
His Instagram account already has more than 100k followers (as of this writing), and it's packed full of hot pictures such as these… enjoy this trip to the sexy 90s.
h/t: Hello Giggles