Gregg Sulkin is a 24-year-old actor and model, who took to Instagram this week to pose in his towel – while… inside his closet. The commenters, though, are wondering about one thing…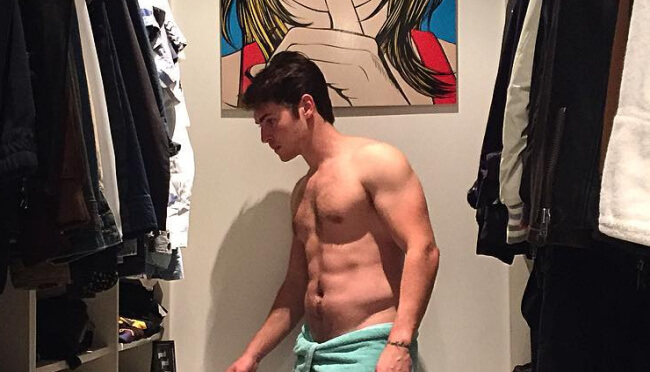 You might know Sulkin from his appearances on TV series "Faking It", or on "Pretty Little Liars". Earlier this year, he took part in the  "Armani Exchange" campaign for Fall 2016, along with several other models, and looked stunning.
Yesterday, however, he wasn't wearing an Armani, he wasn't wearing anything, actually – just a towel.
The commenters, aside from making closet jokes, and wishing he would lose the towel, were wondering – who was in the closet with Gregg, to take that photo?
Anyway – enjoy:
https://www.instagram.com/p/BM7wrdGhFVP/?taken-by=greggsulkin
And here's a video of him working on his muscles, because why not:
https://www.instagram.com/p/BM6Er3JB9MT/?taken-by=greggsulkin
h/t: JustJared