23-year-old George Shelley, who became famous on the UK's "The X Factor", and later as part of a boy band called "Union J" (which he was booted out of earlier this year), came out as bisexual a few months ago. Now, he's opening up some more – claiming he would "never come out as gay", while revealing his celebrity crushes.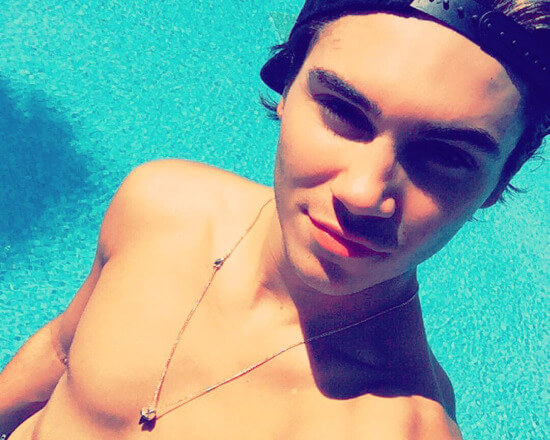 Back in February, Shelley posted a video, where he said "I've had girlfriends that I've loved, but I've also had boyfriends, and whether I decide to be with a girl next, or be with a guy next, that it's because I love them, and it shouldn't be a big deal."
Now, in an interview with The Sun, Shelley talks about the reactions to him coming out as Bisexual:
The fans were really supportive. There's nothing else they can know now about me, which feels really liberating. I knew I'd have support and found comfort in that.

Tom Daley messaged me afterwards and said he was really proud of me. Fans have told me that I gave them the courage to come out to their own friends and family, which is special. I just said: "Love who you love."
Shelley was also asked if there's any chance of him ditching the Bi part:
I would never come out as gay. I wouldn't put a label on it because I do like girls, I've fallen in love with girls and I could never close that off.
And yes, he has celebrity crushes like the rest of us. "Camila Cabello from Fifth Harmony is gorgeous. Calvin Harris looks pretty good, too. His body is amazing."
Oh, and that's Calvin Harris:
https://www.instagram.com/p/5pTAPbt3Ja/
h/t: PinkNews