Ryan Minaj is a 21-year-old popular YouTuber, who often vlogs about his life and friends. In his latest video, he reveals an incident that happened on a recent visit to Disneyland, where he was physically – and then homophobically – harassed.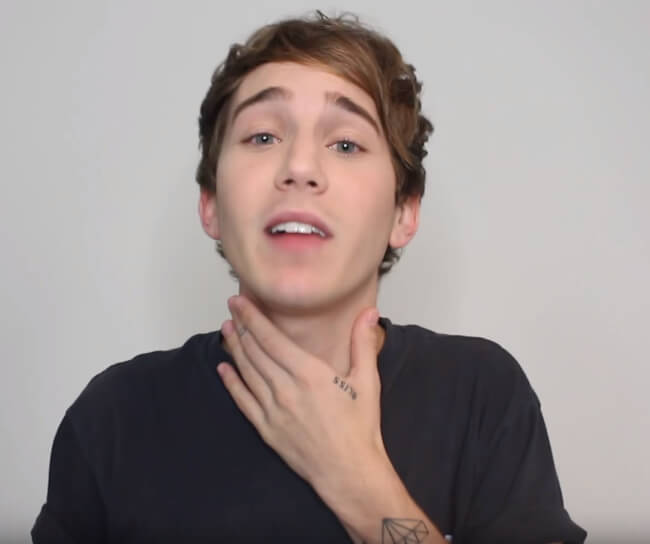 "I love Disneyland, I love going there", Ryan tells in the video. "The other day I went, and as we were going into a long line, we were joking around and having fun. All of a sudden this guy and two girls decided to come up behind us. They literally came up behind us and pushed us to the side saying "you're going too slow, we're cutting you.
"That was not fair. I decided to go say something. This guy thinks he's the biggest toughest guy cause he's tall and all buff and he's got two ladies with him and he thinks he needs to impress the ladies. So I walk up to them and I look at the guy and I go 'what made you think that that was OK? you cut us and pushed us aside".
And this is where the violence and homophobia reared their ugly heads.
"I looked him in the eye for two seconds, and started walking away. Out of nowhere he comes sprinting up behind me and shoved me so hard. It hurt so bad, he shoved me full force into the group of people in line.

I looked at him and said 'What's your problem, are you kidding me?'. I could have started to swear but I decided to respect Disneyland where there are children all over the place.

But he decides to run up to me again, and shoves me into the group of people, and this time even harder, they literally had to catch me."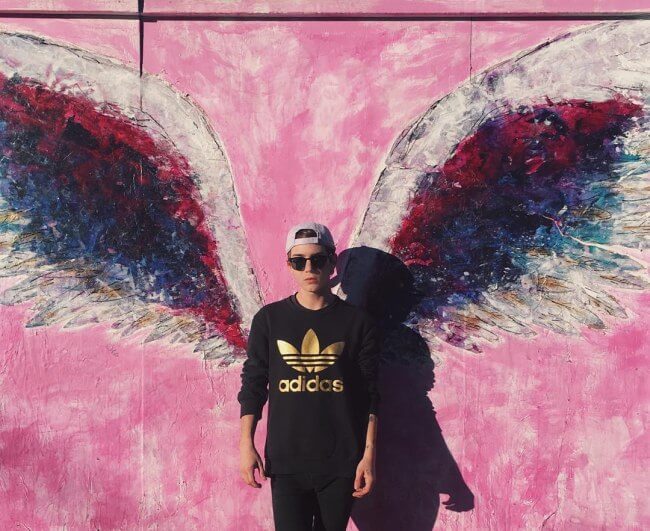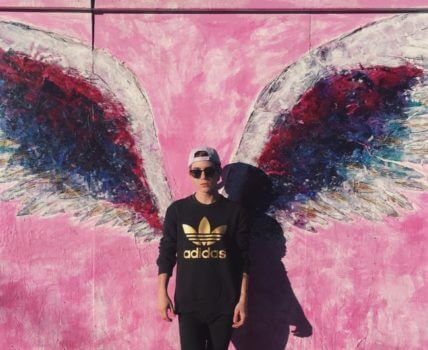 At first, Ryan was disappointed by the lack of assistance from the Disneyland worker who was stationed at that particular ride. "I turned to the guy that's working at Disneyland. 'Do you see what's happening? Can you get security?' and he laughed and said 'Just get on the ride, it'll be OK. That's all he told me".
And then, as if physical violence wasn't enough – things turned from bad to worse.
As I'm about to get on the ride, the guy who already pushed me started to yell  'faggot, queer and gay piece of shit". There were kids around and parents. Did any of the workers did anything? No."
By this point, the incident brings back bad memories for Ryan. "It's like high-school all over again. I'm going to get bullied my entire life. I'm so over it."
But at least the ending is comforting:
"Once I got off the ride, we talked to more workers, and got security to come. It was so nice – the people that I got shoved into decided to stay back and be a witness for me, and we were talking to security, and they were helping me so much and it felt so loving and warming. 

These strangers could have just ignored it but they decided to stay back. And the security and the cops told me that I could press charges, and that if they find the guy they're going to kick him out of the park forever."
Hear the complete story by watching the entire video right here: