Tommy Page, American singer-songwriter best known for his 90's hit singles "I'll Be Your Everything" and "A Shoulder To Cry On", was found dead on Friday of an apparent suicide, Billboard reports. Tommy was only 46-years-old, and was survived by his husband, Charlie, and their three children.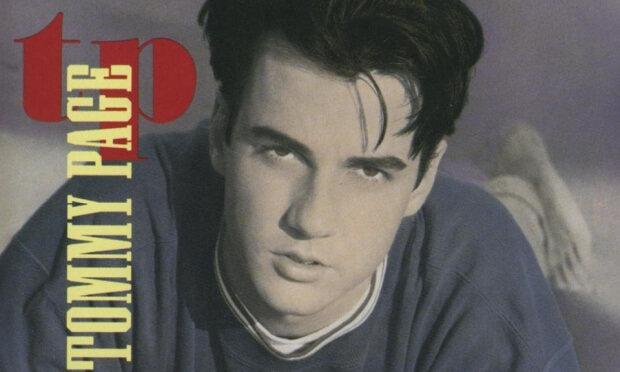 Born in New Jersey, Page's first album was released in 1988 with the hit "A Shoulder To Cry On". His biggest success though came in 1990, when he released his second album, "Paintings in My Mind", which included the hit single "I'll Be Your Everything".
"I'll Be Your Everything", which also featured popular 90's boy band "New Kids on The Block", topped the Billboard Hot 100 list. Subsequently, Page toured with New Kids On The Block, and became a 90's teen idol.
Page recorded nine studio albums throughout his career, and eventually turned to being a music executive, working for Warner Bros./Reprise Records, Billboard, and music streaming company Pandora.
In a 2011 interview with Billboard, Page spoke of his music dreams, going to back to his childhood.
"Ever since childhood, I've had big aspirations for my music career. In the inscription below my senior picture in my high school yearbook, I actually wrote 'Billboard charts, here I come!' – a hopeful pipe dream from an ordinary Jersey kid."
In one of his last tweets, back in January, Tommy wrote he was working on some new music.
I'm working on new music. You haven't seen the last of me yet! pic.twitter.com/ujp11vCvF2

— Tommy Page (@Tommypage) January 6, 2017
You can hear his most popular song, "I'll Be Your Everything", right here:
We send our thoughts and condolences to his family during this difficult time.