Gay porn star (sometimes retired) Brent Corrigan is no stranger to controversies, and these days he's right in the middle of yet another one: On November 20th, Facebook banned his official fan page, which had more than 800,000 followers – allegedly due to "spamming" with naked pictures of himself.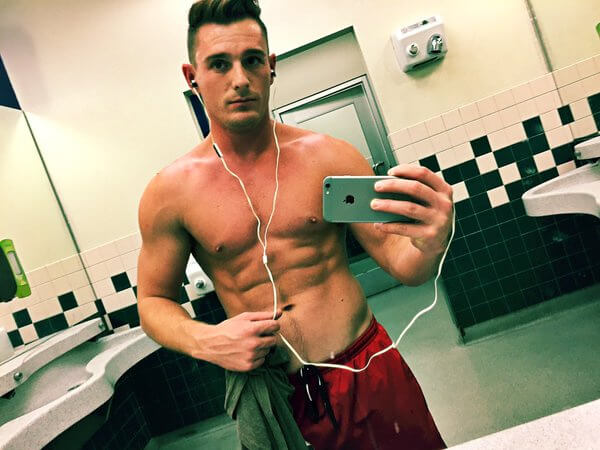 Corrigan also has a very active Twitter account, which he used to break the unfortunate news:
#FACEBOOK disabled me. Nearly 800,000 followers & 10 years of being a Facebook Pariah. I'm worried about how to promote the book now!

— Brent Corrigan (@BrentCorrigan) November 21, 2015
Corrigan uses a service called "2gay4FB" to post nude photos of himself. He suggests that might have had something to do with his account being disabled:
They viewed my 2Gay4FB posts as sending spam. @TRUEHPFAN

— Brent Corrigan (@BrentCorrigan) November 21, 2015
This is not Corrigan's first digital mishap – in the past, he had to change his membership sites and blogs several times, with different names and domains, due to business (and personal) differences. At one point several years ago, he had to go so far as to "secretly" send fans to his upcoming new membership site, by planting the new name in pictures of himself on the older site.
Corrigan is in the spotlight these days, due to a movie about his life being made by James Franco, and starring Former Disney channel actor, Garrett Clayton, along with Christian Slater and Keegan Allen. 
Losing your Facebook page is not easy, especially with so many fans – but Corrigan is trying to move on:
Alright. Maybe it's time to grow up & remember what I've always felt: IF YOU DONT WANT ME – then we don't jive. So maybe FB has liberated me

— Brent Corrigan (@BrentCorrigan) November 21, 2015
He does, however, have a new fan page on Facebook, trying to rebuild from the ground up – check out the new page right here.
What do you think of my Disney Titties? #MalePhysique #SaturGay pic.twitter.com/HpdTMtsN8B

— Brent Corrigan (@BrentCorrigan) November 21, 2015