The 2020 US Elections are a big thing, in more ways than one – so much so, that even some of the gay porn companies are joining the event – in their own, well – naughty way.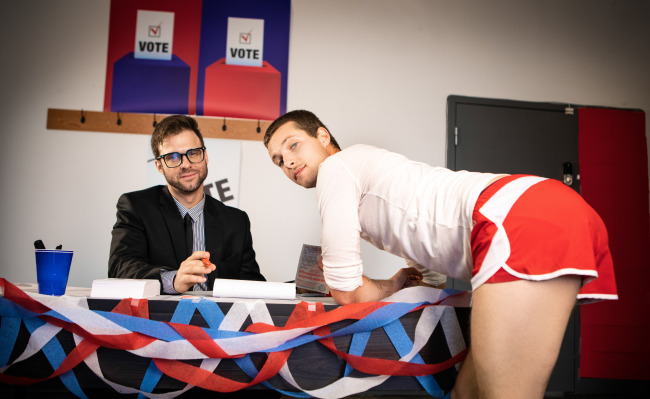 Some are offering special deals, while others are focusing on election and voting-oriented scenes, and yes, it's as naughty as it sounds.
Some stars, like Liam Riley, were quick to mention the day on Instagram:
https://www.instagram.com/p/CHHcGRnJSMq/
But there's more… so here's a quick roundup (just remember that most of these links are very NSFW!)
Men.com is one of the biggest gay porn mega-sites out there, with muscular men, clean-shaven twinks, and… everything in between.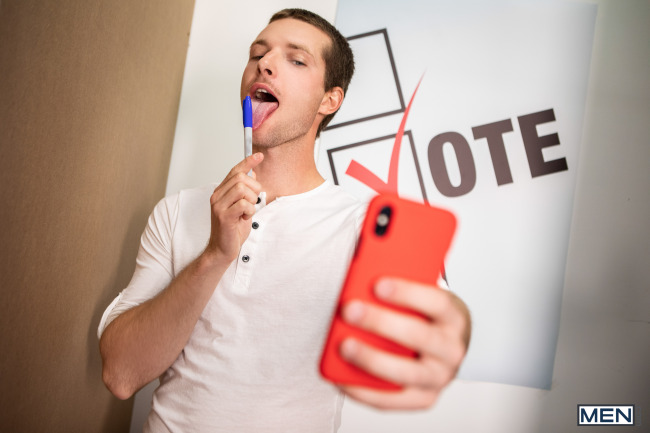 And yes, of course, they have a scene that's perfect for these elections. In Stroke The Vote, Benjamin Blue is more interested in taking voting booth dick pics than actually marking his ballot.
When poll worker Gabriel Clark hears the horny twink getting up to mischief, he slips into the next booth and… you can guess what happens next.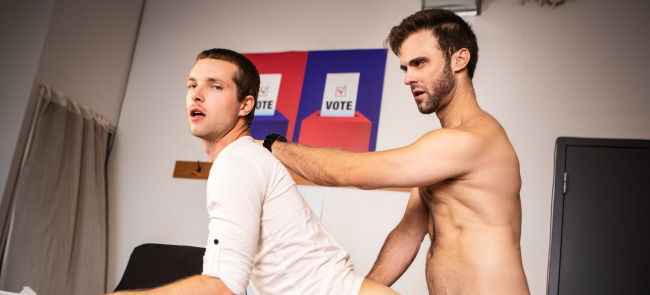 Men are offering a 2-day trial for just $1/day – so you can trial the goods right now…
BelAmi really needs no introductions, as they've been around for more than 25 years, with the hottest boys from Europe.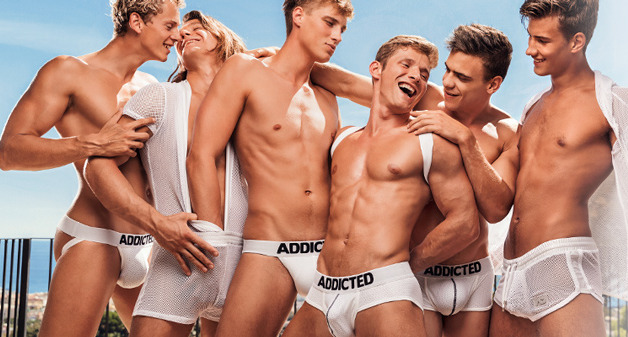 But even though they're European, they're celebrating the US elections with a – well – "Erection" sale. That means you can get 50% off ALL their plans, which is a rare level of discount.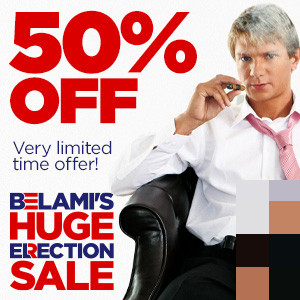 If you look Eastern European hotties – vote with your finger right now (pun… intended?).
We love Naked Sword, as it truly is one of the biggest gay porn libraries out there – you don't just get one studio, but an endless list of top gay porn studios who are part of your membership.
So naturally, with such a huge selection of XXX-Rated movies, they were quick to find a hot… "political" one – Golden Gate 5: The Cover-Up.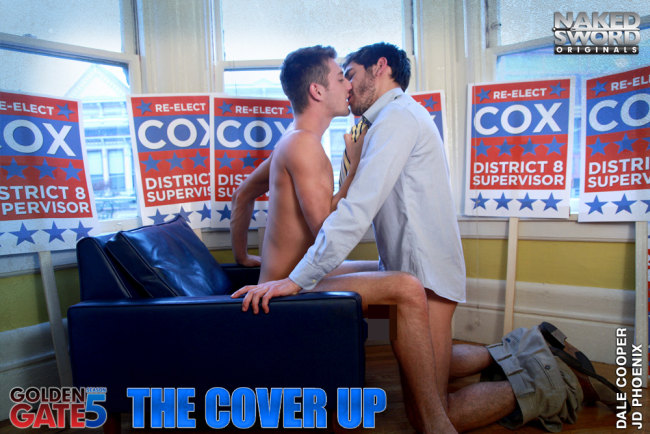 The film takes on San Francisco's real-life nudity ban, exposes local politicians and most importantly, finally gets to the bottom of Christian Wilde.
This season, anti-nudity Supervisor Scott Cox (Dale Cooper) tries to clean up the city, only to find that the dirt is on him. From sexy protestors Logan Stevens & JD Phoenix to conniving escort Austin Wilde, the sex is so hot that not even the afternoon fog can cool it down.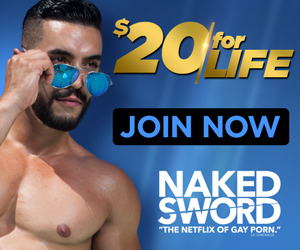 But wait – Naked Sword are also celebrating with a very special, very time-limited deal: subscribe for just $20/month, FOR LIFE. That is, as long as you stay – those $20 won't go up.
If you're looking for something a bit different – Himeros.tv is the answer. It's still a gay porn site – but with a twist, as it looks to also educate you on how to have better, more meaningful sex.

Their unique new scene, "Political Party Bottom" plays provocatively with the obvious and highly politicized homophobia/gay connection. It is a statement about overacting the masculine persona in an effort to suppress the inner feminine.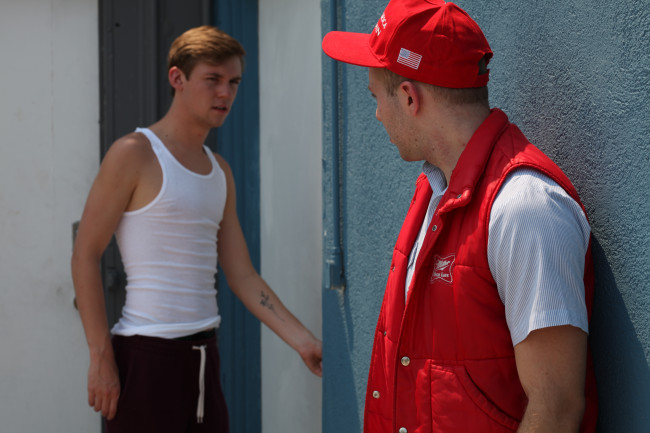 An endless parade of anti-gay politicians and religious leaders have been arrested in bathrooms for soliciting sex, caught up in scandals with male sex workers and so on. The quote, "the lady doth protest too much, methinks" comes to mind. These individuals speak out against others in an effort to cover up their own conflicted feelings and inner turmoil.
In Political Party Bottom, we see that conflict unfold in real-time through the experience of a Trump supporter. His MAGA hat is a symbol – and, once it falls to the floor, the man is able to surrender into his true identity. For the first time, he kisses his partner and allows himself to be the ravenous party bottom that he really is.
Of course, it gets very NSFW – so you'll have to head on over for the uncensored version.