Same sex marriage was legalized in Ireland on November 16th, after a referendum earlier this year. One of the first couples to marry under the new law, look absolutely majestic in their wedding photos.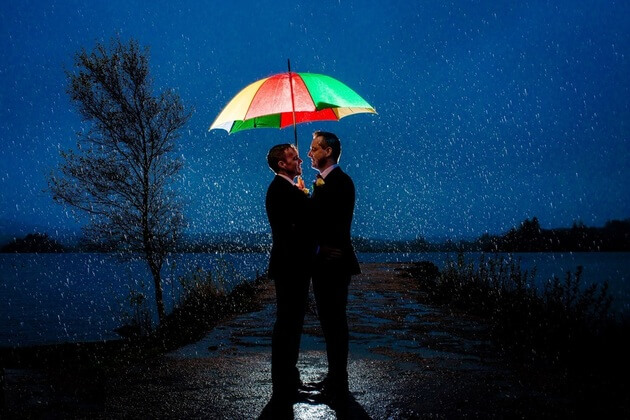 The Irish Journal reports that the newly weds are Wayne Gough, an airport station manager, and DJ O'Hanlon, an accountant. The wedding took place at Harvey's Point Hotel in the town of Donegal.
Wayne actually proposed to DJ on that very same spot. "We both said on that [day], if we were ever going to get married, this is where we would get married."
The hotel's manager, where the wedding took place, told The Irish Independent:
"We lived in the shadows too long and I will have a very special welcome for all same sex couples getting married at Harvey's Point."
Congratulations to the charming couple.