Popular model Daniel Jensen, who has almost 60,000 followers on Instagram, is used to putting his nude body on display.
This time, the California-based hottie was trying on clothes in a dressing room – which naturally led to taking all of them off as well. Some "fans" were negative in the comments – so Daniel has the perfect response for them.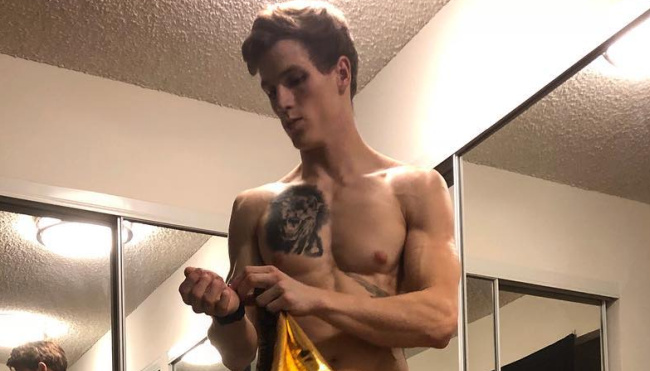 Calling himself "Trophy Boy" in the caption, Daniel Jensen posted his impressive bum for all to see on Instagram, earlier this week – straight from the dressing room:
https://www.instagram.com/p/Bd4Oy2RgYDs/?taken-by=phdpepper
For some inexplicable reason, some commenters responded with negative remarks – so Daniel responded in the best way possible – by posting another nude photo.

https://www.instagram.com/p/Bd-rn92AaPF/?taken-by=phdpepper
Hey, as far as we're concerned – keep 'em coming!
https://www.instagram.com/p/BeBZjieA5mM/?taken-by=phdpepper