There's no denying that the "Chippendales" men from Las Vegas are sexy. They have to strip every night in front of an audience – so, they HAVE to be sexy. So it's only natural that Davey Wavey would go to them for tips on how to be sexy.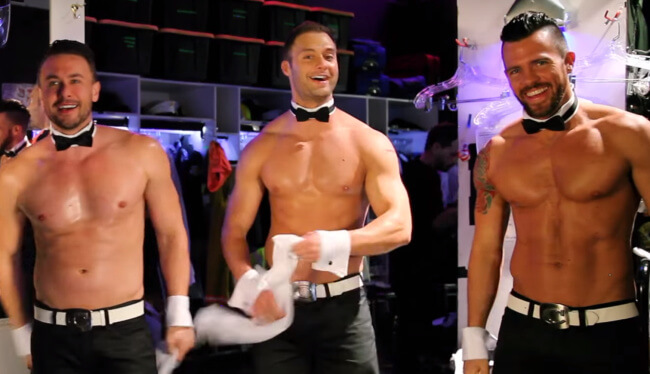 Tip number 1 – The shirt ripping! There's a technique to it, as you'll learn from the video, so you can't just rip your shirt without some training first. Plus, it helps when your ripped (get it?) body is covered in oil, underneath that shirt that you're ripping.
Tip number 2 – Costumes! Because "sometimes being sexy on the outside can help you feel sexy on the inside". So yeah, looking like a hot fireman can be sexy. You know what's even sexier? Being a hot fireman.
But that's all just preparation for the main event – watching Davey fulfill his lifelong dream, of sitting on Chippendales' backs while they're doing push-ups. Hey, that's sexy too.
Watch the whole thing right here: