There's so much to love about Charlie Hunnam – the blond hair, the sexy British accent (at least when he's not playing an American), the cheeky gay past on the UK version of "Queer as Folk"… and of course – his hot, six-packed body. But now, it seems, it's time to say goodbye to those incredible abs.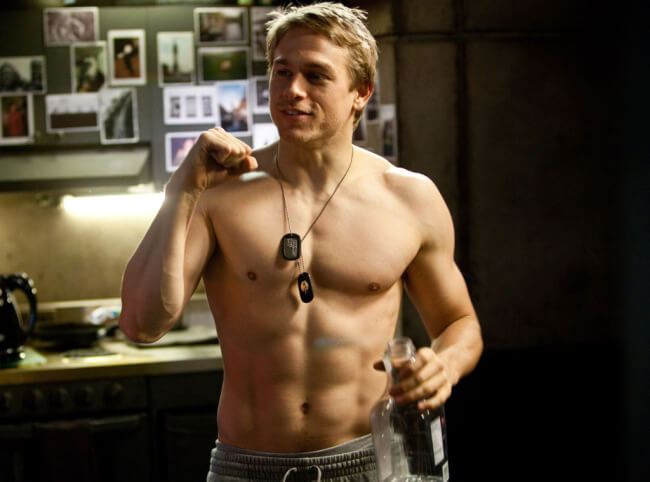 The former "Sons of Anarchy" star spoke to E! News during the latest Comic-Con, and announced that he was getting rid of his six-pack.
"I'm tool old for it. I've been doing a lot of very physical work the last 16-17 years and I'm starting to get tired, to get old.

I want to eat some Hamburgers and just relax. You get a reputation of being a certain thing, and it's not even your intention.

A while ago I started playing very formidable characters, but in reality I'm a very small guy. If I didn't work out, I'd be a very slim person."
And some more bad news – it was reported earlier this week that Charlie won't take part in Pacific Rim 2, so again, no six-pack.
There's some good news, however – the Sons of Anarchy spin-off is being worked on, and Charlie's willing to take part in it. "It will be more of an origin story about American motorcycle culture that will take place in 1950s and '60s California. And listen I'm unemployed right now so if they want to give me a job that's all good with me."
OK, But will we then get the six-pack back?