French model Charles-Laurent Marchand wanted to commemorate Bastille Day, celebrated every July 14, marking the turning point in the French Revolution 228 years ago.
So what's the best way to do that? Get naked in the street, of course!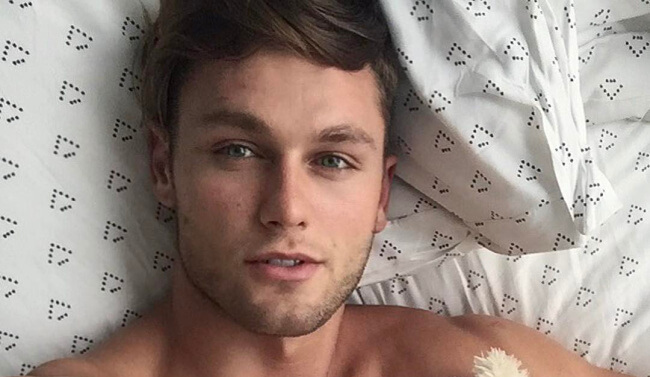 The 25-year-old hottie, who has more than 340,000 followers on Instagram, is already known for having walked a runway in the nude, during NY Fashion Week in 2015. Judging by some of his photos, he's also known for having a big… well, you know.
But now, Charles is not only walking naked in the middle of the street, while holding the French flag – he's also sharing the results with us.
Vive La France, indeed!
https://www.instagram.com/p/BWiOwsDhUJp/
And while we're celebrating, we might as well enjoy his body with some more of his recent photos:

Tarzan's office:
Bed time:
https://www.instagram.com/p/BVcpkTghrEV/?taken-by=laurent.xiv