Carson Aldridge is an incredibly hot 21-year-old model, originally from Georgia in the United States – so he's a southern boy.
One look at that body (and face) can explain why he already has more than 45,000 followers on Instagram – but now, he's also answering some fan questions in a new video.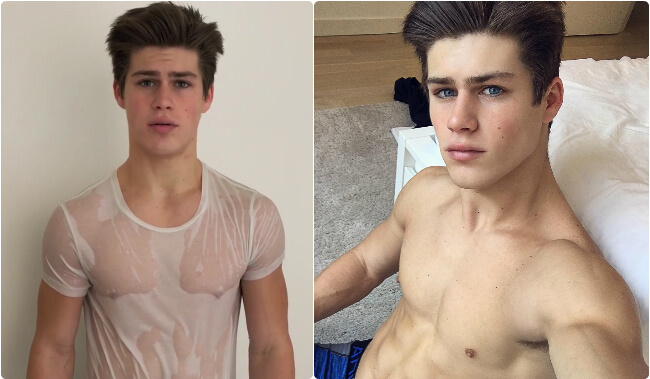 It's safe to assume many of Carson Aldridge's 46k+ followers are men, and in a recent interview with Fashionably Male, Carson acknowledged that.
"Yes a lot of my followers are men, but I'm just happy that I have fans that love seeing my pictures as much as I do and I hope to continue to gain more and more followers."
This week, Carson posted two quick Q&A videos on his Instagram account, answering some common fan question. And it's the perfect opportunity to listen to that sexy southern accent.
In the first video, Carson deals with topics such as "How did you get into modelling", "Do you have body hair?" (No!), and his love for Marky Mark. Watch it here:
In the second part, Carson talks about his favourite thing in the world, about how he got so sexy – and – answers the ultimate question – "Why are you so hot?" Watch it here –
And here are a couple of snaps of our favourite farm boy, because why not:
And another one in bed –
Jumping to bed in Slow-Mo –