Cam porn sites have become quite popular in recent years, with tens of thousands of men (and women) undressing (and sometimes more) in front of the camera, waiting for you to "tip" them with money.
Now, a sex-cam website is claiming it can use a photo you upload to find you a cam model that looks like the guy (or girl) in the photo.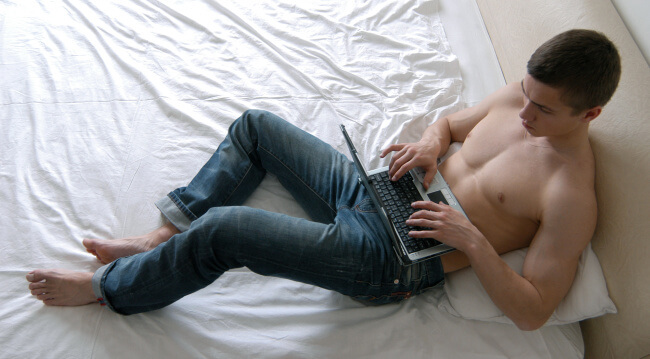 The site, Megacams (NSFW Link!) lets you upload a picture of someone you want to see – let's say, your favorite Hollywood actor or your favorite hunky college friend – and then, the site uses facial recognition technology to find a guy who looks like the guy in the photo, among the cam models who are currently online.
"A lot of people watching porn have someone in mind and try to fulfill this fantasy by finding a doppelgänger doing porn", the Belgian company behind the site states. "Searching for it using textual searches is very hard, that's where technology comes in."
The website claims the photos you upload are not kept on site – and are only used for the actual search.
"If people don't use this tool they click and click forever until they find the doppelgänger in porn. We just give them the tools right now to make that search easier", a spokesperson for the company told The Verge.
So, who would you search for?