If you've been watching gay porn for a while, there's a good chance you've stumbled upon the work of Brent Everett. But you might be surprised to learn he never watches his own porn – until now.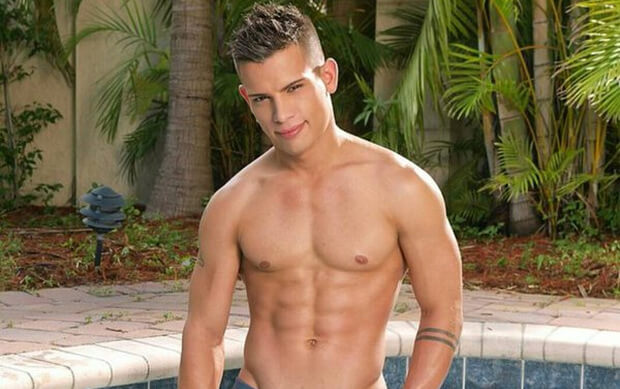 Brent Everett, a long-time gay porn star, sat down with popular YouTuber Davey Wavey, to watch and react together to a first for both of them – the scene was Brent's first time doing a porn shoot, and the first gay porn scene Davey Wavey remembers watching.
"I've never watched anyone of my porns before", Brent explains, "Because you're highly critical of yourself, and I feel like watching them would only make me more self-conscious, and then I would have problems performing in my next video."
The scene, filmed when Brent was only 18-years-old, was shot for 18 hours. Following it, Brent decided he would "never again" film a porn scene. Six months later he changed his mind… and the rest is history.
Watch Brent's reactions right here: