Brent Corrigan, the gay porn star-turned actor-turned horse jumper was in the spotlights again this year, mainly due to James Franco's biopic "King Cobra". Now, Brent talks in Davey Wavey's "Business of Sex" YouTube series, and tells some behind-the-scenes stories from his early days in porn.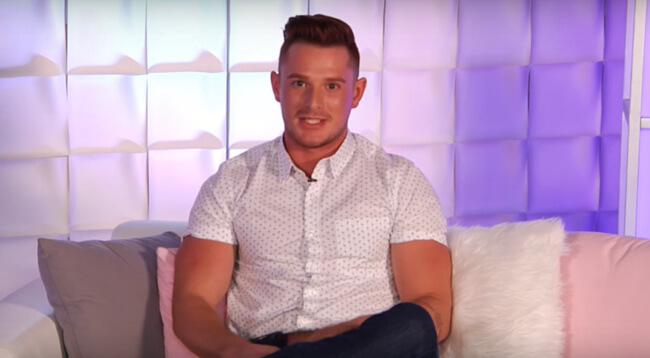 "Gay porn is a way of life", Brent explains at the start of the interview. "It's a day in and day out thing, cultivating fans, travelling. A couple of years ago I got to a point where porn wasn't giving me what I thought it would. I stepped back and thought – what would make me happy? For me, my passion was always horses. I went back to jumping with horses."
Brent then recounts the story of how his boyfriend used him to get ahead in porn, and how getting into porn at 17 was about supporting himself. "I love my mother, but there were a couple of years when she was unreliable, I needed to be able to take care of myself."
Brent then moves on to reveal some embarrassing moments from his porn career:
On my first Falcon film, "Velvet Mafia", (don't watch it for the acting. It's so bad in that!) The makeup guy had me stand on my head in a chair with my feet straight up in the air, and he put some lube in an enema bottle to fill me with.

But he didn't fill the bottle all the way up. So he also put the air in me. So if you can just imagine an ass full of air, and a 12 inch dick that needed to go in…
Brent also explains why he didn't want to take part in James Franco's film: "I didn't want to be a part of that film if they weren't going to tell my story. I read the script – and it wasn't my story."
So instead, Brent is going to tell his story in a book he's writing. "I am being brave and I'm self publishing my book. I'm aiming for an October 31st release date, on my 30th birthday".
Watch the full interview right here: