We haven't had a decent look at Brandon Myers' enormous bulge for a while now – so the UK reality TV star obliged with a new underwear shot, putting his infamous bump on display, with his fans going wild as usual.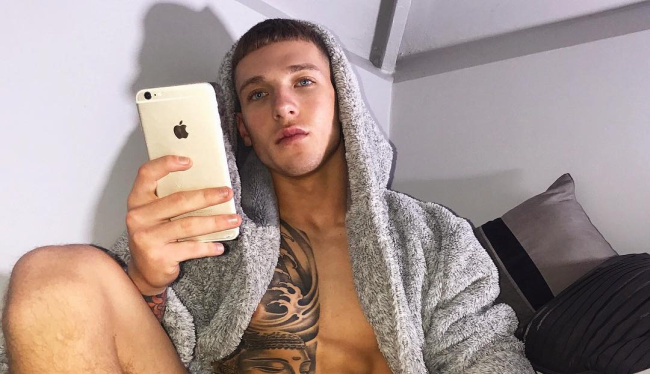 Ex On The Beach and Bromans star Brandon Myers is often in the news because of his big (very big) bulge, and sometimes simply for getting naked.
This time, Brandon took to Instagram to post a photo of himself in his tight CKs – and a few fans were wondering whether his undies might be a tad too small for him…
https://www.instagram.com/p/Bd40IhNA8L-/?taken-by=brandonpmyers
Brandon's been spoiling us with a lot of wonderful photos lately, including this commando-style one:
https://www.instagram.com/p/BdlfsSGganC/?taken-by=brandonpmyers
And of course, the wet look:
We'll keep our eyes out for more.