When you think of gay porn stars, you probably tend to remember them WITHOUT their clothes on. Well, once you see Blake Mitchell's new photo set, you'll probably start remembering him with his clothes ON, as well. And off, of course.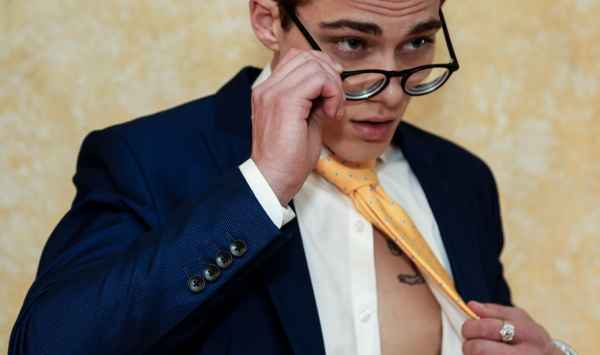 At 23-years-old, Blake Mitchell is one of the most popular gay porn stars working today (though he himself is bisexual). He can mostly be seen on Helix Studios (NSFW Link!), and recently also on Davey Wavey's new gay erotica website – Himeros.TV (Also NSFW Link!).
Recently, Blake was paired up with photographer Alejandro Palomares (aptly known on Twitter as @PabloPixxxaso), for an extremely sexy new photo set for Helix Studios' subscribers.
Blake looks very fashionably handsome in his suit – though, of course, some of his body parts kept sliding OUT of the suit.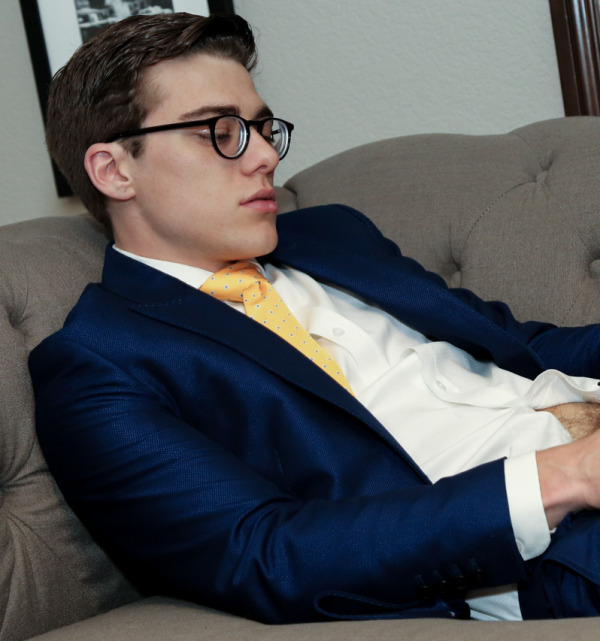 (Yes, we had to cut the image. Though he's uncut. As you can clearly see on the NSFW set.)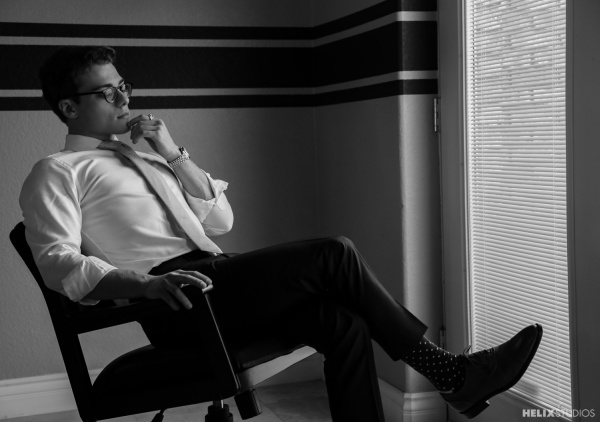 He looks very presidential in that last image. An idea for the future, perhaps?
Worry not, though – Blake's not in the suit for ALL the photos. He also went to the pool.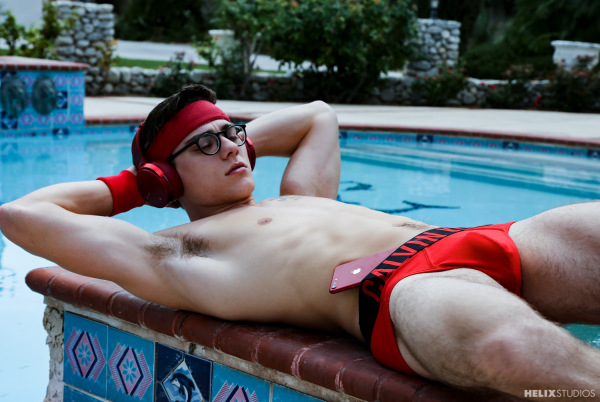 And found himself a sexy little jacket.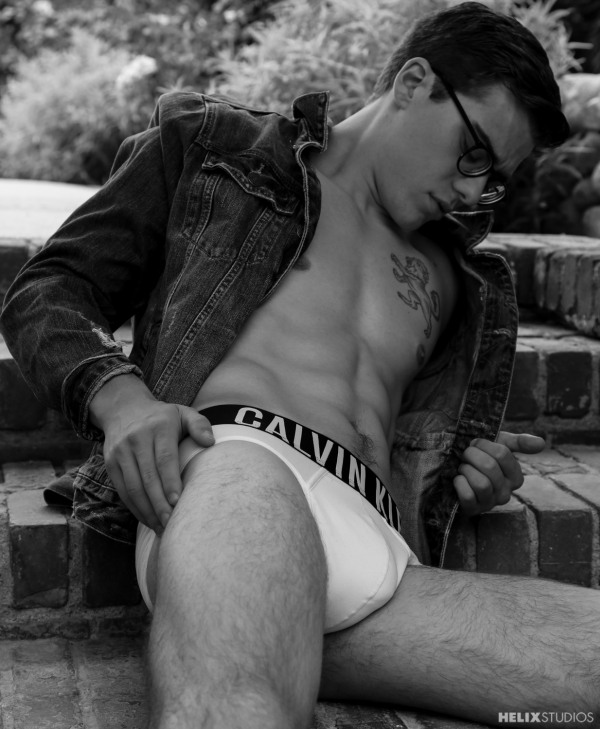 If you want to see the full, uncut (literally) photo set, as well as Blake's videos, you'll have to head on over to Helix Studios and subscribe.