Karl Von Frankenstein (we're assuming that's an alias) is an artist based in London, who has taken upon himself to turn some famous slasher-film icons into sexy (in a sort of kinky way), muscular models.
His series is called "Horror Pin-Ups", and the paintings are made of oil on canvas. If you want to purchase these cheeky creations, you can buy prints right here.
1. Jason Voorhees from "Friday the 13th". Almost makes you want to visit Camp Crystal Lake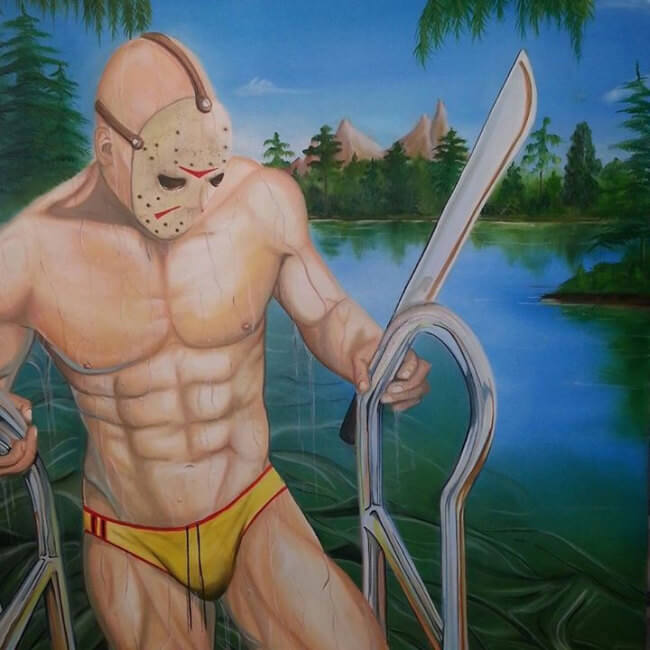 2. Freddy Krueger from "A Nightmare on Elm street" – The stuff dreams are made of?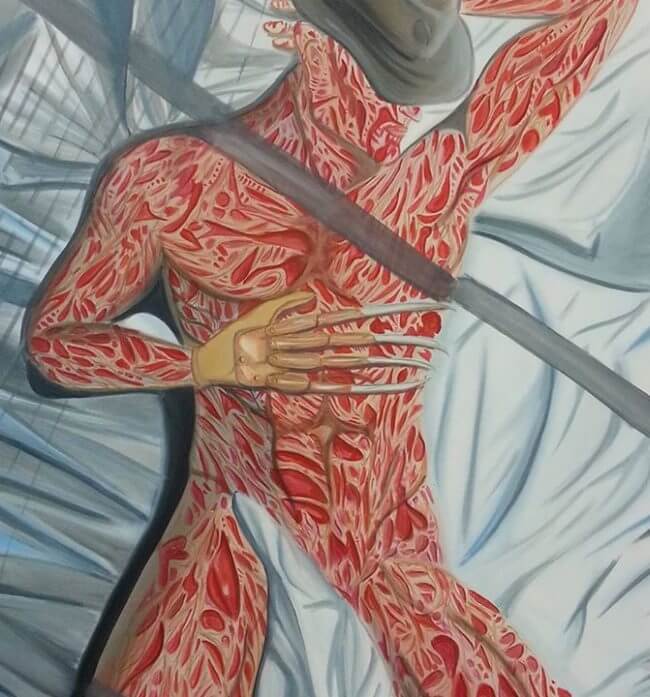 3. Michael Myers from "Halloween" – Wouldn't want to meet him on a dark night. Then again…