All the hot guys are stripping naked on social media these days to promote their OnlyFans page – so why not Hollywood star Ansel Elgort? Wait… what?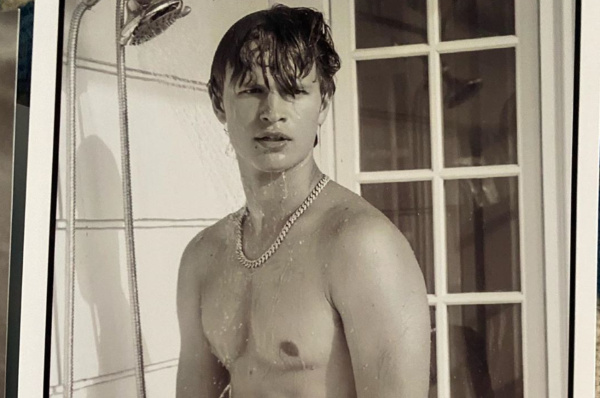 Ansel Elgort is a 26-year-old actor who you might remember from movies such as The Fault in Our Stars and Baby Driver. (You might also remember him from that sensual Justin Bieber dance he did, but that's beside the point).
Today, we were all kind of surprised, when Ansel posted a nude shower photo. As in, not wearing anything. In the shower. And naturally – it brought a lot of… interesting replies.
ansel elgort posted a thirst trap to help raise charity but do y'all see mtvs reply 💀 pic.twitter.com/Ag6y4D38WQ

— 🌬🌤⁷ (@floraljoonie) April 21, 2020
https://www.instagram.com/p/B_QH3GIBOMJ/
However, we were even MORE surprised when we saw the caption – "Onlyfans link in Bio". Are things so dire in Hollywood these days, that Ansel needs an Onlyfans account?
But wait! The link in his Bio actually sends people to… a Gofundme fundraiser – "Brooklyn for Life!", to help locally-owned restaurants that are in financial trouble due to the pandemic.
So yeah, we were a bit disappointed that there's no Onlyfans account – but hey, it's an important cause. AND… that photo…