Andrew Neighbors , an Optometrist from Colorado, has a popular YouTube channel called "Andrew Goes Places", in which he… goes places, sometimes alone and often with his boyfriend.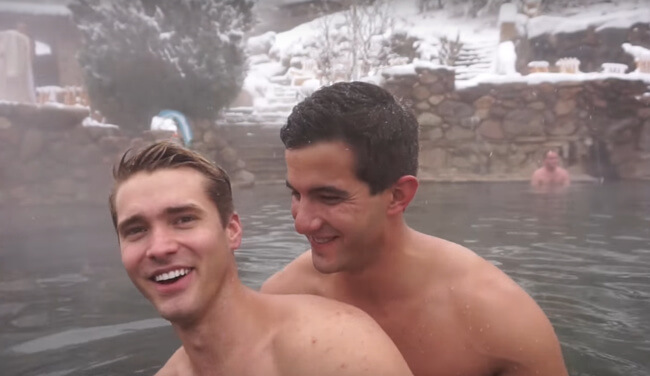 This time, he took his boyfriend, Logan, they both took most of their clothes off (despite the snow and freezing cold!) and slipped into the hot springs.
The couple decided to visit the "Strawberry Hot Springs" in Colorado. "I've never been in the snow and in a swimsuit", Andrew explains.
The two are incredibly cute and romantic together, and of course – pretty easy on the eyes, half-naked in the hot water amidst all that snow. "It makes you feel a little dizzy", they confess, "partly because of all the chemicals in the water."
Watch their adventures right here: