Most of us have a love-hate relationship with Grindr. But some Grindr chats end up so badly… that it gets funny. Or just plain weird.
1. You're probably on the wrong dating app

2. Consider yourself warned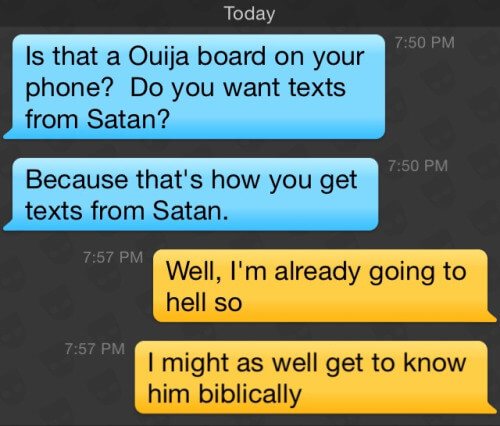 3. A common mistake. Could've happened to anyone.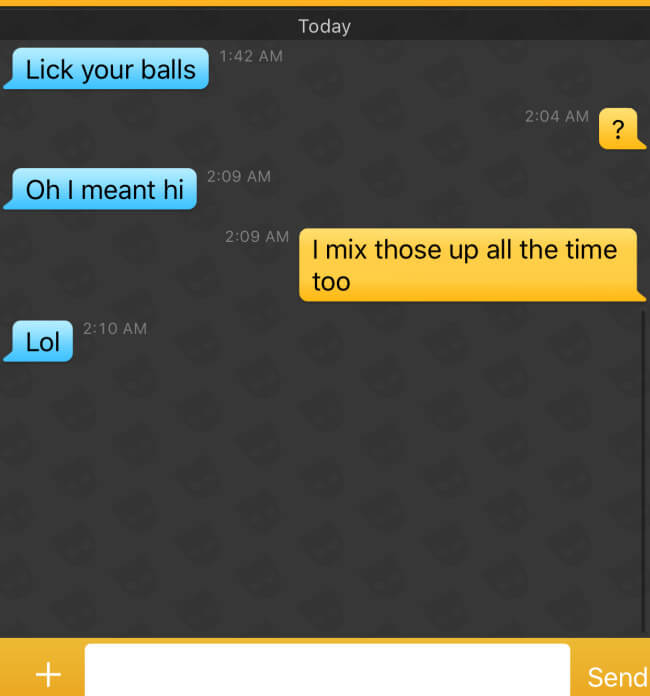 4. The facts of life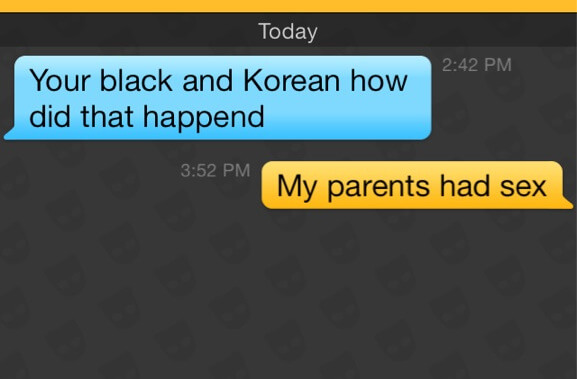 5. Just when you thought you've seen every possible fetish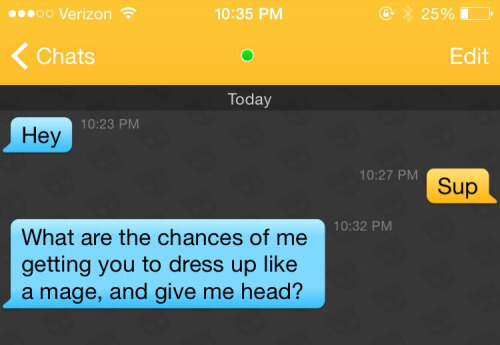 6. Always keep your priorities in order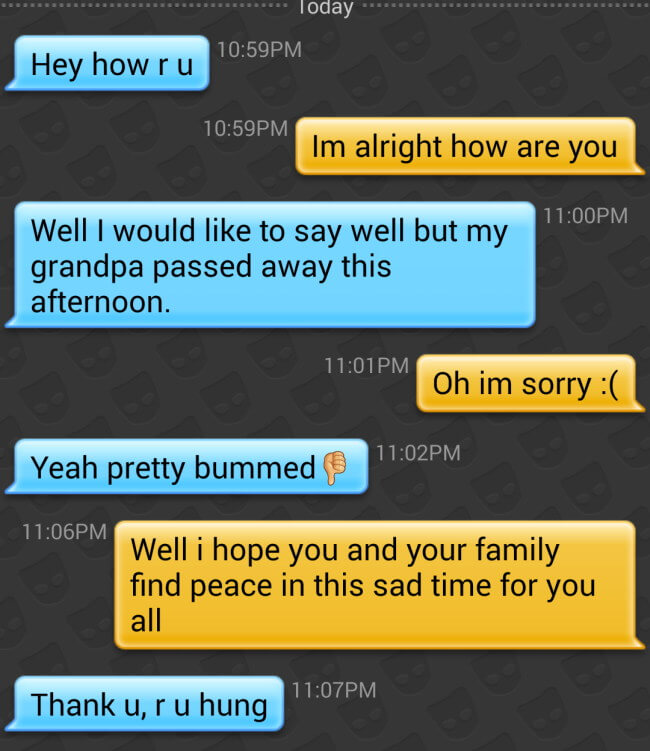 7. You keep using that word…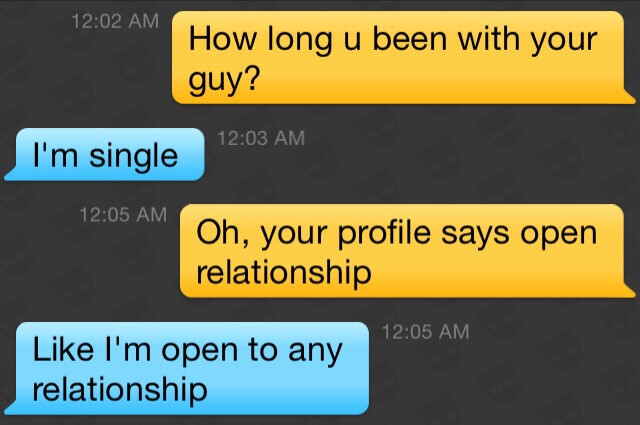 8. One should at least know his own racism better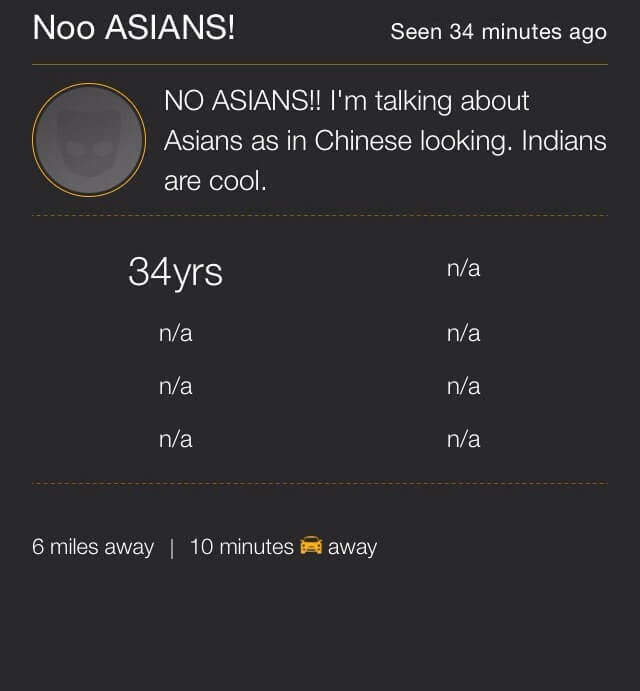 9. Grindr – where every punctuation mark matters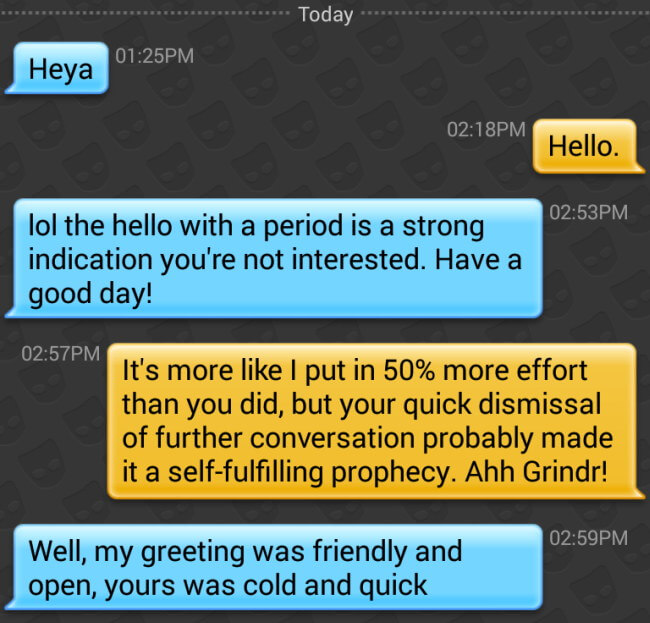 10. Another unique fetish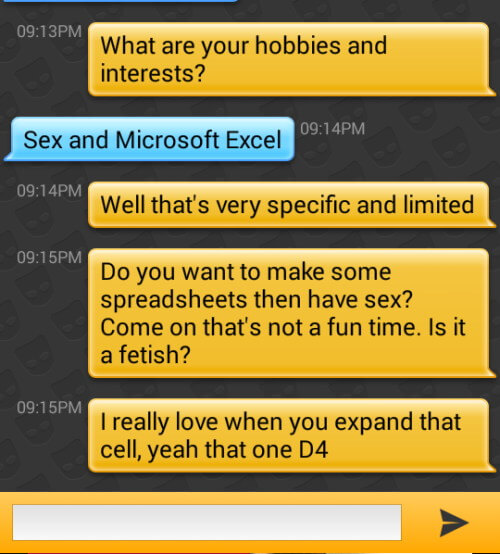 11. Better get your ducks in a row!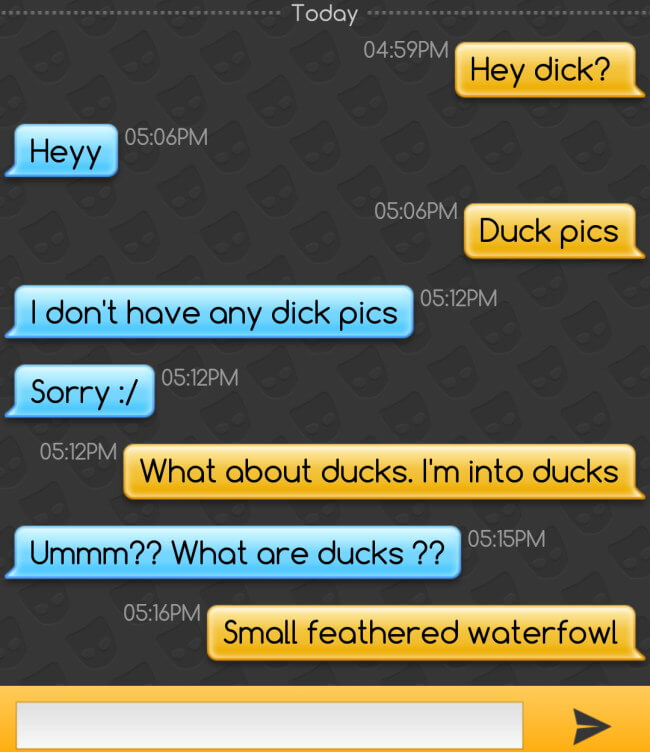 12. At least he tried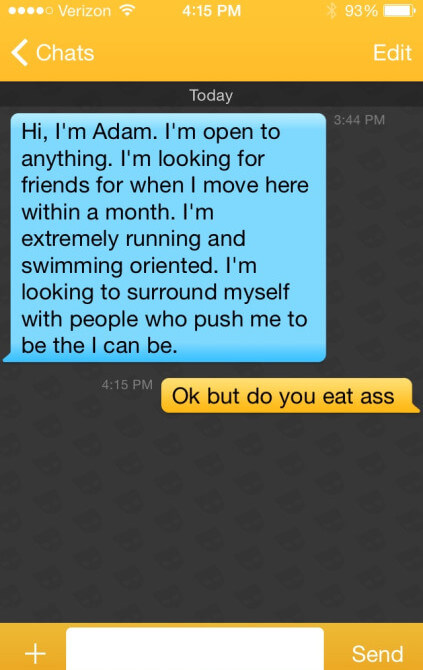 13. At least he's honest

14. Yes, it's thick