It's a festive GayBuzzer tradition – looking at some of the internet's hottest guys, as they celebrate Christmas with or without their clothes on – because that's the best way to celebrate!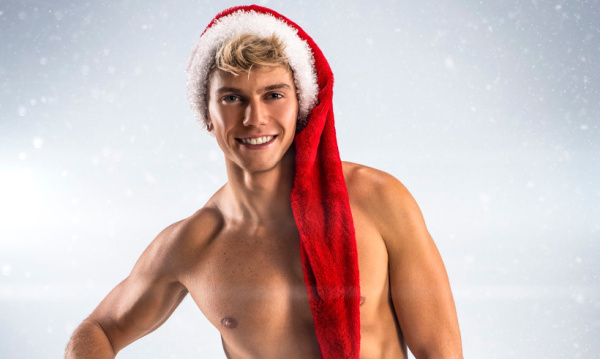 So let's have a look at this year's hottest men and their yule logs (or something)…
1. Austin Scoggin Definitely Knows How To Have A Hot Christmas
2. Our Favourite Polish Model, Adam Jakubowski
Merry Christmas guys! 🎅🏻🎅🏻🎅🏻
🎄🎁😘🤗❤️💚 pic.twitter.com/AKPYBcWwMM

— Adam Jakubowski (@ladyjakubowsky) December 24, 2019
3. Luis Fernando Gonzalez Has A Long Name And A… Well…
4. Collins Knows What Kind Of Gift We All Want
https://www.instagram.com/p/B6dfDZ3KR8F/
5. Well Of Course Michael Hamm Knows How To Do A Sexy Christmas
6. Hendrik Erects His Own Tree
https://www.instagram.com/p/B6dpxMzIrgr/
7. Too Much Shirt, But Other Than That…
8. Santa will surely come
9. Antoni Porowski And His Santa
10. Sometimes a hat is enough
11. AbsolutelyBlake And His Candy Cane
https://www.instagram.com/p/B6Q9VaBhFzE/
12. Merry Christmas!