Congratulations are in order for Taylor Frey (27) and Kyle Dean Massey (34), who got married on October 1st in Palm Springs, California.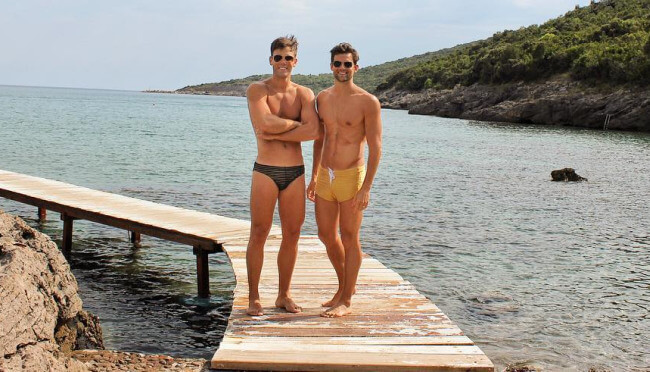 You might know Taylor from "Gossip Girl", "Days Of Our Lives", "The Carrie Diaries" and other shows on TV, and he also appeared on Broadway, in "How To Succeed In Business Without Really Trying".
His new husband, Kyle, starred on Broadway in "Wicked", "Pippin", and other hit shows.
Taylor took to Instagram and Snapchat to share some moments from the wonderful day, such as this one:
https://www.instagram.com/p/BLC6InxD5tA/?taken-by=taylorfrey
The mandatory Champagne popping:
And relaxing by the pool:
Their Instagram feeds are full of marvellous photos such as this one:
And this –
And that:
Congratulations!