As you well know, we're usually all about Hollywood twinks here. But sometimes you want to spend the weekend with a hot beefcake of a star – and that's exactly what you're going to get with Canadian actor Shawn Roberts.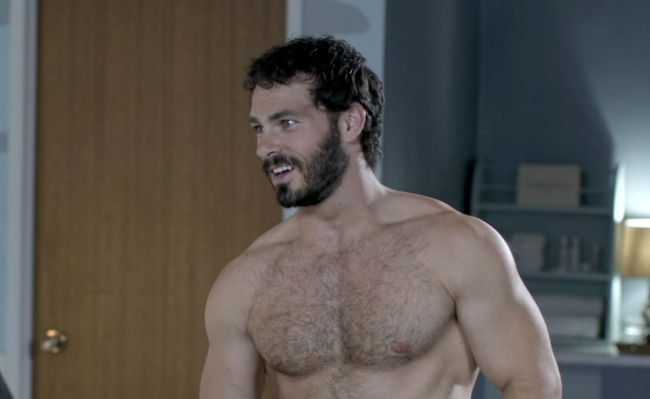 Shawn Roberts is one of those guys who are tall, dark, and handsome – just the type we're likely to get from our friends at Mr Man (Check out their Lifetime Deal!) – so we did. You can see him in a bunch of movies – and more recently, on the Legends of Tomorrow TV series.
Shawn is a tall strapping specimen of a man and his dark beard hair and body hair make him look distinguished and sensual. Back in 2015, he starred in a romantic comedy called A Frosty Affair.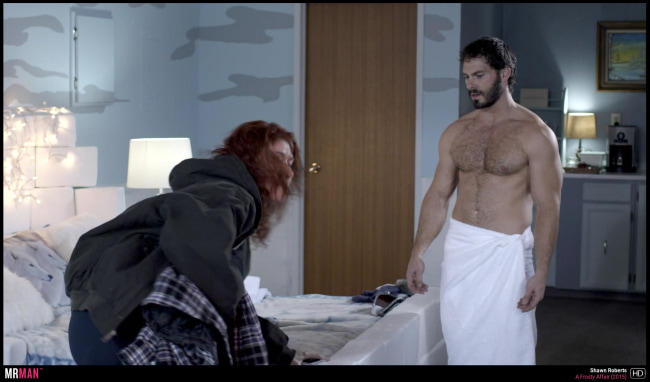 Romantic comedies are hit or miss when it comes to male nudity, but this one is a hit. he seems to scratch that Hugh Jackman itch – with his hot beard, very hairy chest, and ripped action figure body.
BUT, he took things to the next level by stripping completely out of his clothes for the movie's hottest scene!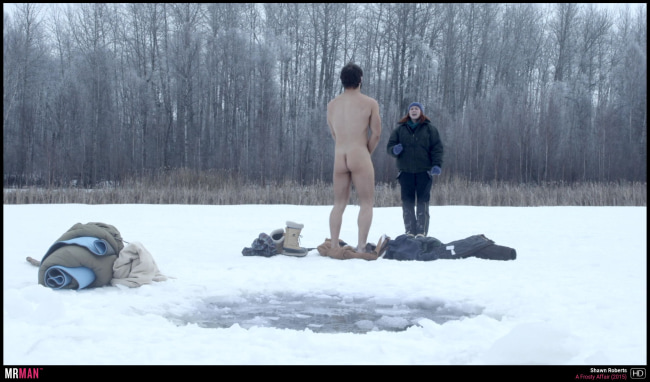 Yep, we get to see Shawn's firm as hell asscheeks, and he even turns to the camera while fully nude with just his hands covering his, well, everything.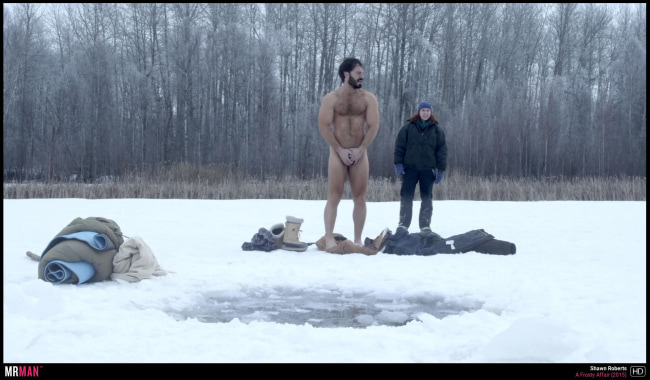 As always, we had to skip some of the more… explicit bits – so head on over to Shawn's page for the uncensored version.
Want more? This is your luck day, as Mr Man are running their special Pride Deal, where you can get a LIFETIME membership for just $99. Yep, hot naked Hollywood men – forever, with no rebills at any point.