Murray Bartlett's been hot on our screens for a long while now – from his early days on Sex In The City, to his role on Looking, and now on Netflix' new Tales Of The City. And luckily for us, he also had some pretty sexy, pretty naked, scenes on our screens.
So while we usually focus on perky twinks here on GayBuzzer – sometimes what you need is a hot, muscular daddy…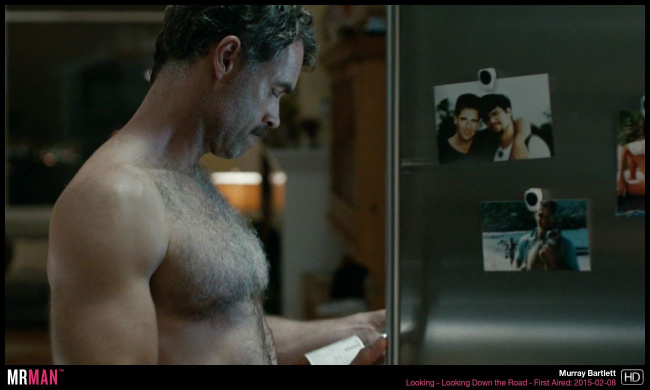 The Aussie actor Murray Bartlett has been as proudly out on screen as he is in real life, and at 48-years-old, he's hotter than ever. Now, thanks to our friends over at Mr Man, it's time to take a closer look at some of his scenes.
In the 2011 film August, the daddy of the year shows off his super hot fuzzy chest and tight ass while his costar Daniel Dugan gives up the full monty. In another scene, they have hot gay sex, with Murray thrusting into an excited Daniel from behind. You don't often get to see scenes like that in mainstream movies…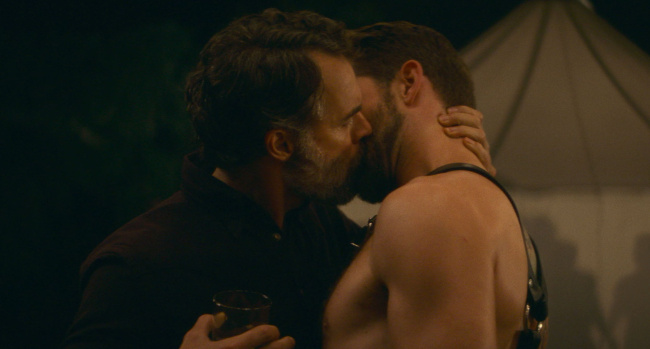 In 2014 Murray joined the sorely-missed HBO series Looking. And there's plenty to look at when Murray, Matthew Risch, and some penis-out pals shower together.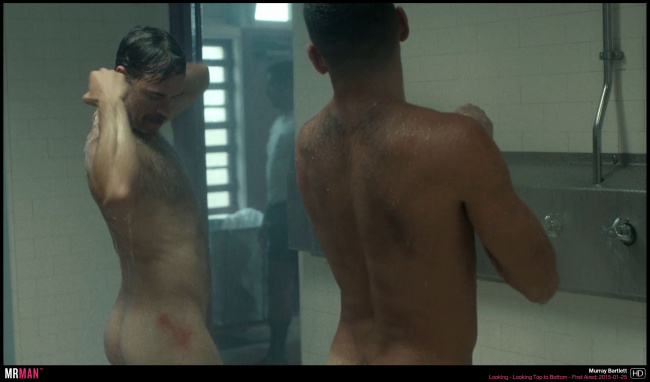 Murray also flashes his hot butt in the hot tub, and in one particularly sexy scene he goes into full daddy-mode to pound out a super hot dude from behind.  Are we sensing a theme here?
Most recently Murray made waves for starring on the much-hyped gay Netflix series Tales of the City. While we're used to seeing Murray pitch, he's a star catcher for Charlie Barnett as he gets his hole tended to in one of the hottest gay sex scenes of the rear. We mean year! Oh, those summer puns…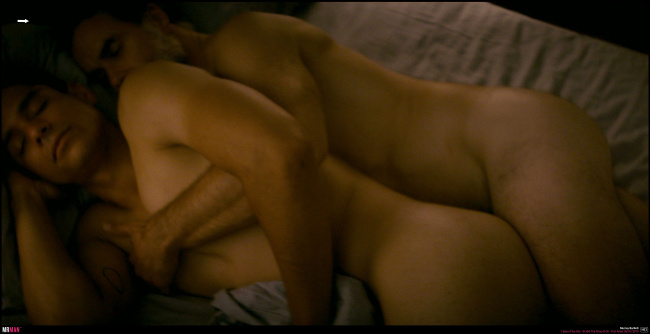 As always, some scenes were just a bit TOO NSFW for us to show here – so go over to Murray's page on Mr Man for all the uncensored bits.
And if you want thousands of other nude male celebrities (and their sex scenes), Mr Man are having their rare Lifetime Membership deal these days.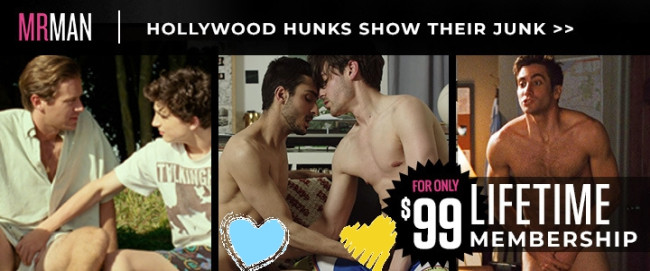 Get it all FOR LIFE, as in FOREVER, celebs of the past and of the future, all for just… $99. Oh, and did we mention a free BONUS month of Naked Sword, 'The Netflix Of Gay Porn'?