28-year-old Max Emerson is an actor and an underwear model – so one would expect to see him in his underwear.
Which is all well and good – but the world is an even happier place, when Max ditches the underwear – as he often does.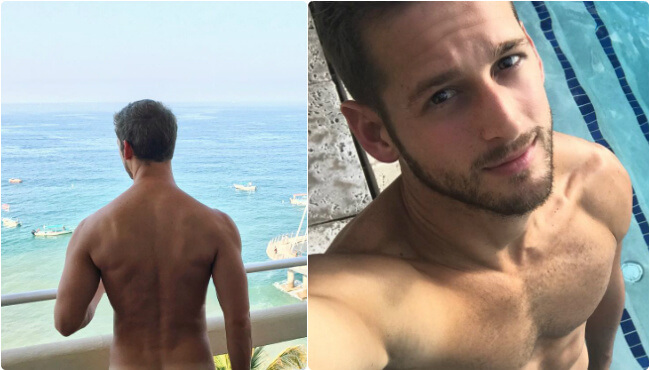 The openly gay Max, who has a popular YouTube channel and a few small acting gigs under his belt (including a Glee appearance), already got naked on Instagram just a few weeks ago, and now he's done it again.
Of course, we're not complaining one bit – just keep 'em coming.
This time, it all started with a… puppy photo that Max posted two days ago. Observe:
How can you possibly top such an adorable photo? Naturally, you get naked. So he did:
And even though Christmas is over – we might as well still enjoy this shot of Max with his equally hot boyfriend, Andrés Camilo.