There's no question about it – we love twinks. But sometimes you want someone with a bit more heft (but is still hot and sexy) – and 29-year-old American actor Jake Weary fits the bill perfectly.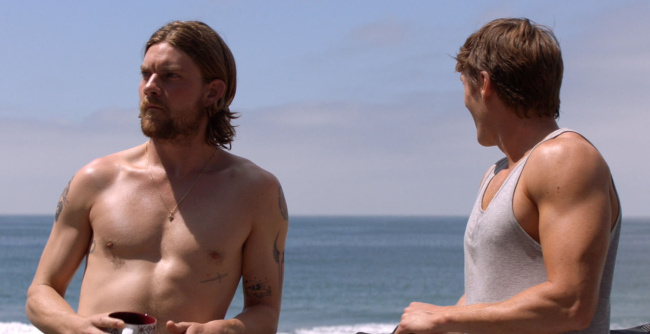 Luckily for us, Jake also has quite a history of getting naked on our TV screen, for gay sex, of course – so our friends from Mr Man were kind enough to collect some of those hot moments.
All of Jake Weary's EIGHT naughty nude gay scenes occurred on one single series – TNT's Animal Kingdom. The buff scruffy blondie plays a surfer dude who's part of a crime family and with his super sexy and super gay body of work, Jake will make you Jake off!
Jake was quick to steal our hearts in the second episode when he was caught banging a dude in a bathroom. Two episodes later, he had rough sex with Spencer Treat Clark.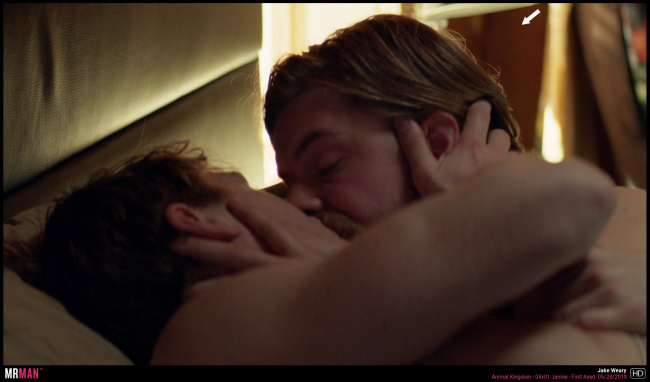 Jake's rare ass to mouth scene (yes, on mainstream TV) on Season 2, with Andy Favreau, was heard around the world. And then five episodes into season three, Jake had passionate gay sex with Damon Erik Williams in a scene lasting over two minutes.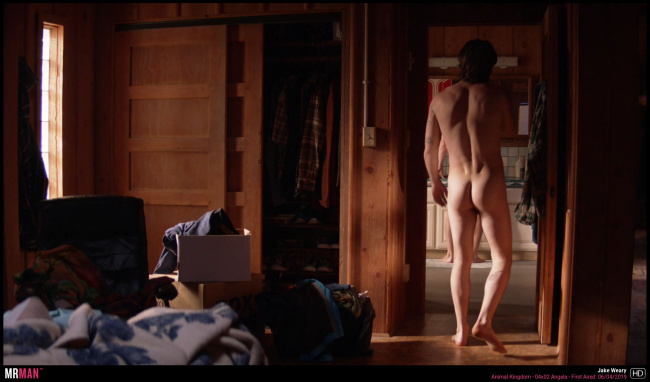 Jake was back to pounding out his pal Spencer in episode nine. This time we see him throw his used condom across the room! The series' fourth season brought three looks at Weary's wares. In episode two he showed his ass before preparing to mount Spencer on the sink,
As always, we had to cut out some of the more… explicit photos. But they're waiting for you on Mr Man – you can get it all for just – wait for it – $5/month.