It's so good to know Hollywood men aren't afraid to show skin these days – or at least, not as much as they used to. Which is how we get sexy stars like Eric Balfour to show – well – basically everything.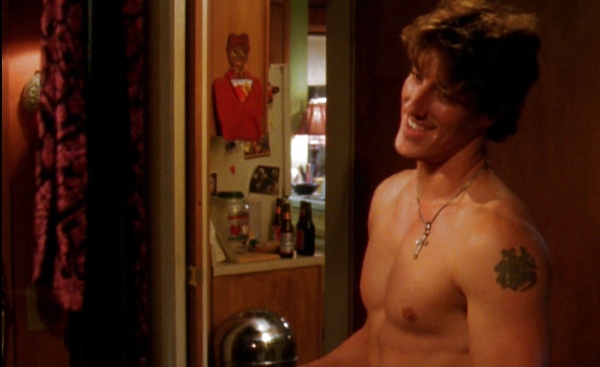 No one is more dedicated to frontal, backal, and everything in between nudity than the gorgeous actor Eric Balfour. Hard to believe he's now 42-years-old, as he still looks just as good as some of the earlier scenes in this collection…
As usual, we got a pretty kinky collection of scenes from our friends over at Mr Man – but we has to censor some of them, because, well, TOO NSFW… So you'll have to go over there for the fully explicit versions.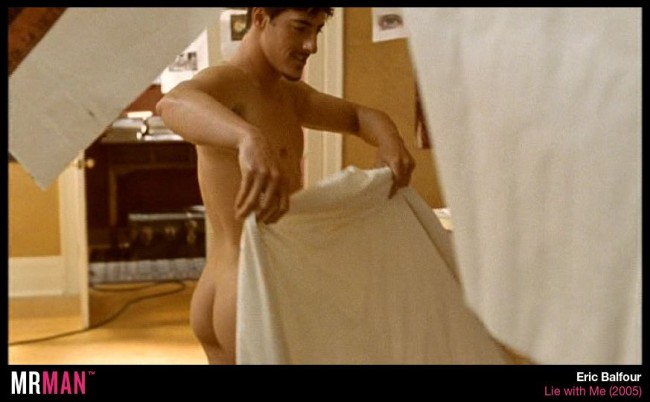 We got a glimpse of Eric's penis in The Texas Chainsaw Massacre and were instantaneous fans.  We are most definitely Team Balfour.
But even that peen peek couldn't have prepared fans for what they'd see in 2005's Lie With Me. The steamy and controversial drama featuring unsimulated sex might as well have been called "90 Minutes Of Eric Balfour's Testicles And Erect Penis."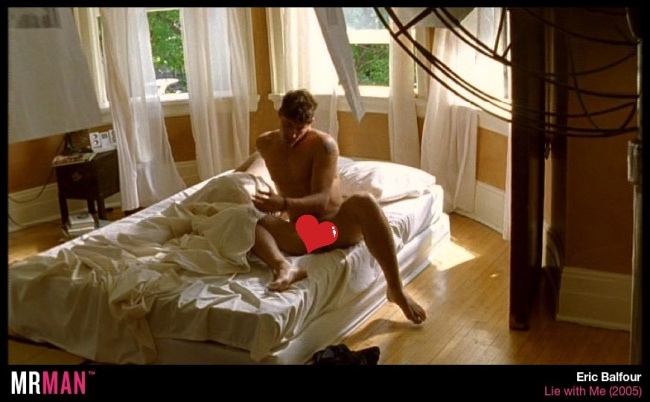 Balfour shows off his perfect butt, and yes – everything else too.
Eric didn't forget about the small screen, and in 2007 flashed his beautiful buns in an episode of Saving Grace.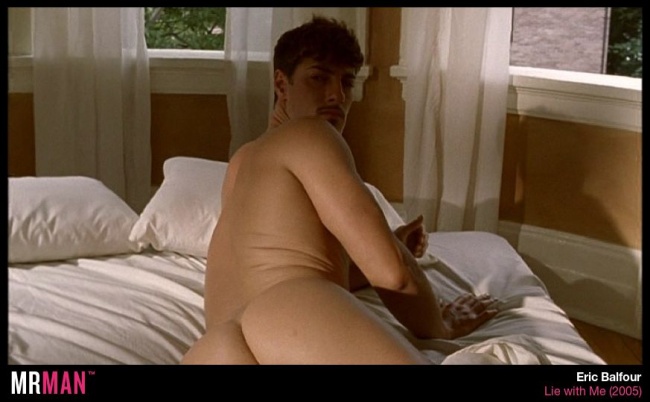 In 2014 Balfour gave us our most recent glimpse of his terrifically toned bod in the series Haven. But sadly his frontal days seem to be in the past for now. We can still hope, right?
See more of Eric – and countless other nude celebs – over at Mr Man.