There's no shortage of twinks in European films and TV shows. But you know what the best thing is? They get naked on screen – as in, totally naked – much more than their American counterparts. So thanks to that, we can have a look at popular German actor Louis Hofmann's… well… everything.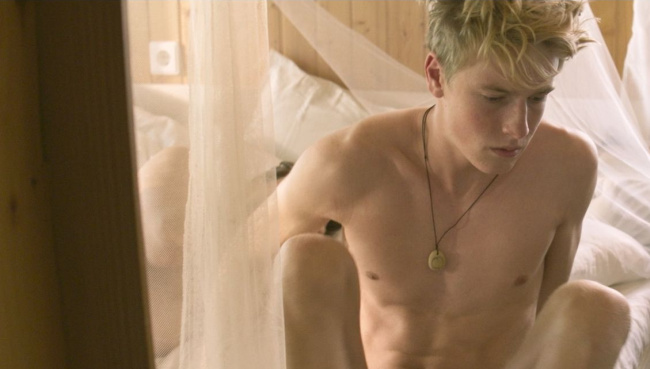 Our super handsome twinky obsession of the week, Louis Hofmann, is a 22-year-old actor from Germany, who you might know from Netflix' Dark series.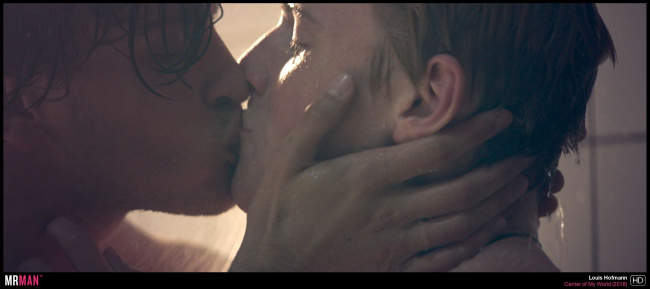 Our friends over at Mr Man, were kind enough to collect some of his steamiest moments, where he's not only naked – but also doing things with… yes… men. As always, we had to censor some of the more explicit bits – but they're ALL waiting for you on Louis' Mr Man page.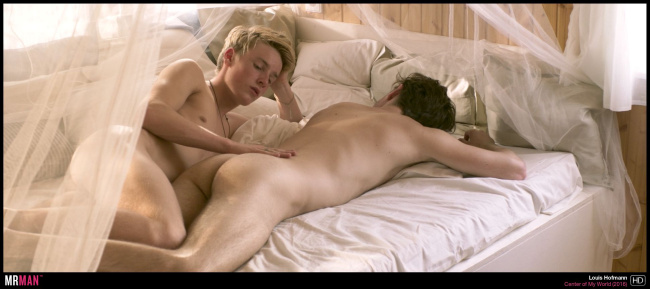 Other than Dark, You might remember Louis from the intensely steamy 2016 cumming-of-age drama Center Of My World, where he wasn't shy about flashing his uncut penis during his intimate gay scenes.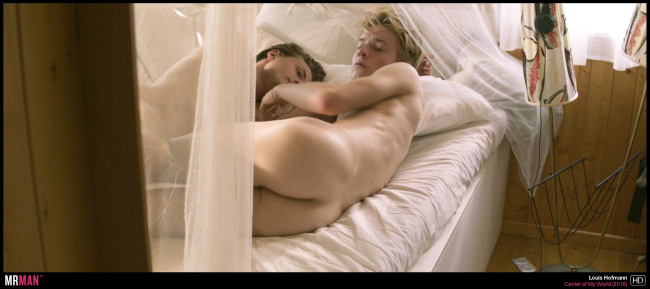 Years later, in 2019, Louis was back in the Ralph Fiennes-directed The White Crow, where he casually gets out of the bed he's sharing with his exquisitely pretty lover, played by Oleg Ivenko (yes, he's in bed with a man again).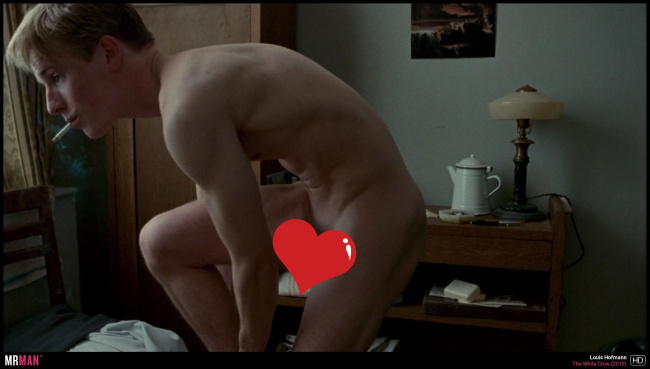 We get a lengthy look at Louis' big penis (again), and he also sports a flat stomach, not to mention his handsome and perfect face.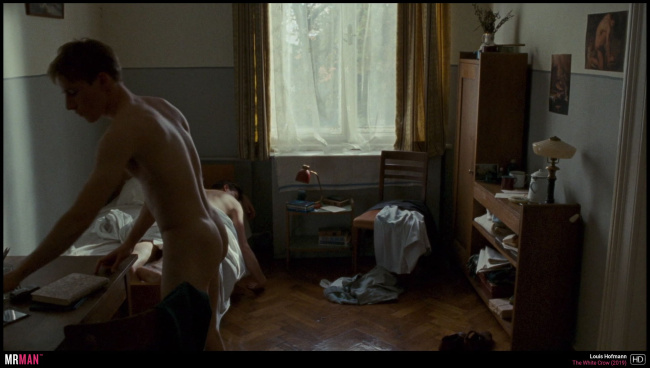 If you want to see the rest – go over to Mr Man – subscriptions are pretty cheap right now, and you get THOUSANDS of additional nude Hollywood men.