It might sound like the beginning of a porn scene – but it actually happened in real life, when gay porn star Blake Mitchell (the porn is gay – Blake is bisexual) got to tease a cute Abercrombie & Fitch sales-boy, who ALMOST ended up in bed with him…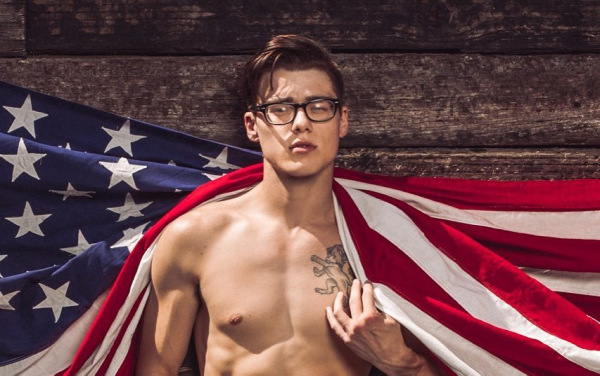 You might recognize 23-year-old Blake Mitchell either from his gay porn scenes with Helix Studios (you can see a LOT more of him via this VERY NSFW link), or maybe from his collaborations with Davey Wavey.
Blake, who is originally from Kentucky, was visiting Las Vegas this weekend, where during some shopping he stumbled into an Abercrombie & Fitch store. "Of course everyone working there is cute. But, there's this one…", he wrote on Twitter, and continued:
He's like, peak tumblr boy. Got this light denim jacket, white vintage 70s A&F t-shirt, and those fuckin pants that make the booty look so good it actually makes you a little mad at it…

— Blake Mitchell (@MrBlakeMitchell) November 19, 2017
Of course, Blake picked some things, and had to ask the guy for directions to the changing room…
He shows me in and goes
"Here you go,"
"Thanks cutie" was my response. He blushes and flusters,
"Let me know if you need help with anything.."
Not gonna lie, my mind went to, 'well yeah you can help me right now…' but I couldn't bring myself to do it.

— Blake Mitchell (@MrBlakeMitchell) November 19, 2017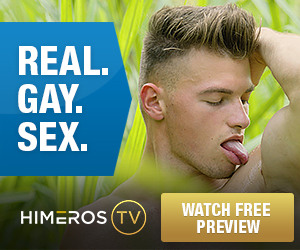 And the teasing continues:
"So I come out, take everything up to the counter, make sure he's the one checking me out. (Cuz he totally had been).

And I really liked his shirt. So I start asking if I can buy one and he says he got it last year, so probably not.

So I say, "oh just take that one off and give it to me" 🤓😏 I swear he went from olive to red as I said it."
https://www.instagram.com/p/BZrZZgenDky/?taken-by=theblakemitchell
Can you guess what happened next? Unfortunately, you would be wrong:
So I'm in that moment where I know if I ask his name I can get to the phone number a moment later. But, for some reason, I decide to leave it at just that. His smile and twinkle in his eye was enough of a reward for me.

— Blake Mitchell (@MrBlakeMitchell) November 19, 2017
"Yes… had him right in my clutches…", Blake writes. "Could've had him in my room tonight. Something about having it right there, and choosing to let it go gets me off even harder."
Who am I to take him for just a single night of passion high above the Vegas strip? To bathe in the throes of ecstasy for but a few hours before I am na'er to see him again? A worse tease, no doubt. https://t.co/VfOjwr8kBQ

— Blake Mitchell (@MrBlakeMitchell) November 19, 2017
Hmm…maybe next time?
You can see ALL of Blake via this VERY NSFW link…