So some of our straight friends claim there was a big sporting event this week – though we mostly know is that place where Adam Levine went on stage shirtless. Which made us think – why settle for shirtless, when you can see him naked?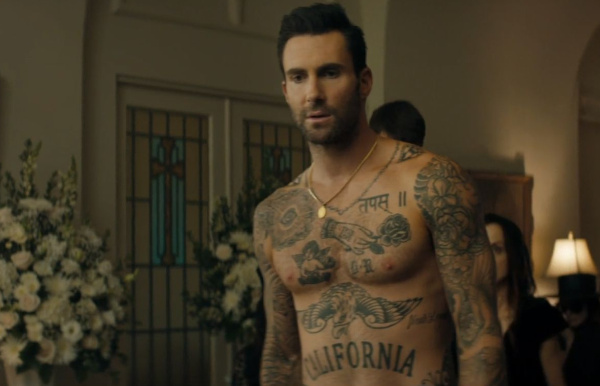 Super Bowl LIII disappointed many (or so we hear) – from the game itself to the lame commercials and panned halftime performance by Maroon 5.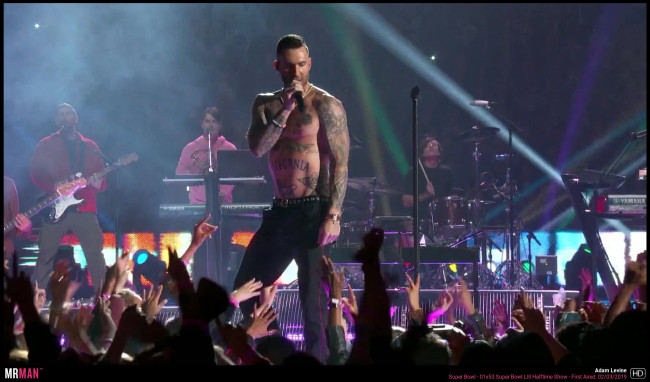 What people did seem to like, however, was Adam Levine's shirtless chest, with all those tattoos and muscles. Thankfully, our friends at Mr Man were kind enough to send over his past nude photos – and we're sharing them with you.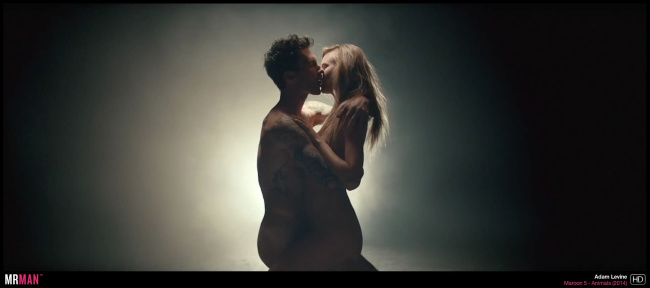 In the Maroon 5 music video for "The Summer's Gonna Hurt Like a Motherfucker", Adam eased any hurt we had for him by showing off his beautiful backside.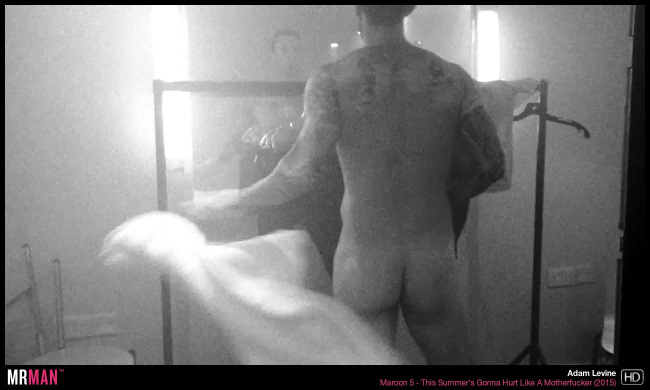 He also teased us with some pubic action when he held a towel just so in front of his junk. We were hoping the towel would blow away and reveal Adam's footlong, but that'll have to wait.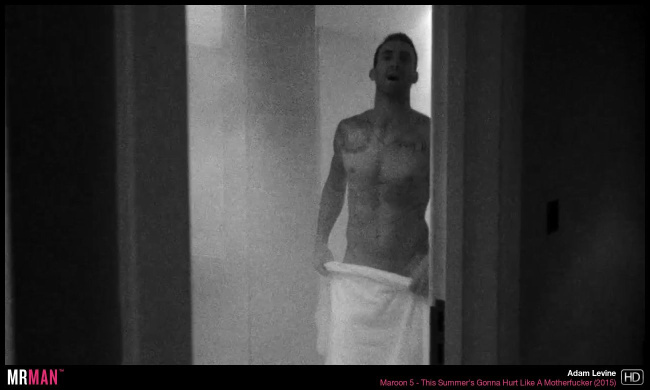 We think he might do it eventually. He seems obsessed with his own body and rightfully so. Let us see your pride and joy, Adam! For now though, you can see ALL his uncensored bits here.
Until then, go ahead and brag to your friends that Adam Levine has shown off a lot more than his tattoos. He's given us a good look at his Super Buns.
SEE THE HOTTEST CELEBRITY BEEFCAKE BUTTS