What would you do if you only had 8 days left to live on this Earth? Hot gay sex and lots of it, right? Well, that's what they seem to be doing on the German series 8 Days. And we get to watch…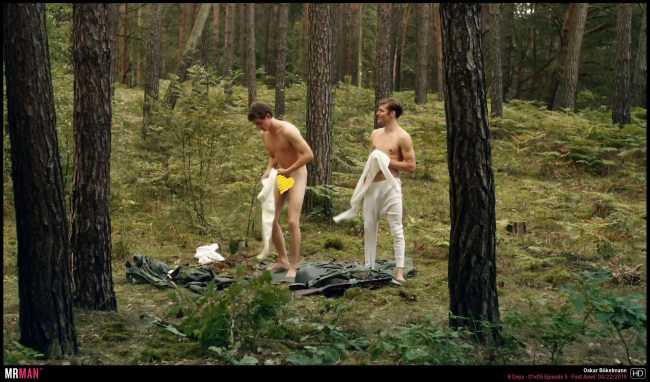 The 2019 series 8 Days features some of the hottest gay sex in small-screen history, which is why our friends from Mr Man were kind enough to send some images and clips. As always, some these videos were just TOO NSFW for us – so you'll have to go over to Mr Man for the uncensored version.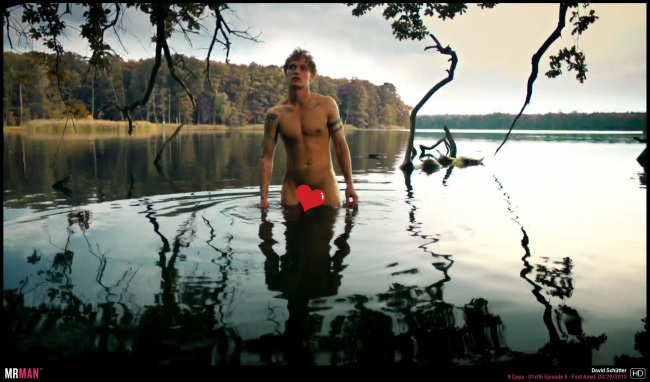 The premise of the show is that there are only 8 days left until a meteor hits Earth with a survival rate of zero for Europe. We only have eight days? Well then, we're gonna need some hot gay action ASAP.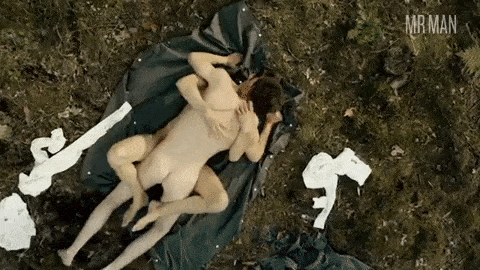 And we have the gorgeous Vinzenz Wagner and Oskar Bökelmann to thank for delivering!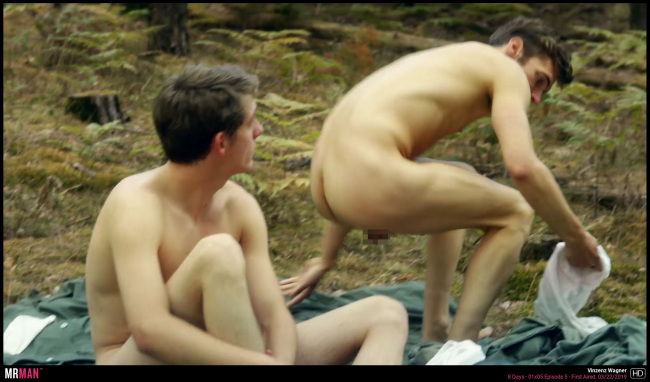 These boys are damn sexy, and have no problem showing off their, well, everything  – for their gay sex scene in the woods. That's how it is in Europe, guys.
Again, we really had to cut out some of the… very explicit scenes. So go on over to Mr Man for the full uncensored version, as well as thousands of other naked male celebrities. You can subscribe for just $5/month.