Turns out that when you're a hot celebrity, like internet sensation Cameron Dallas, you're at risk of having your underwear stolen. That's what Cameron found out, while on a trip to Japan…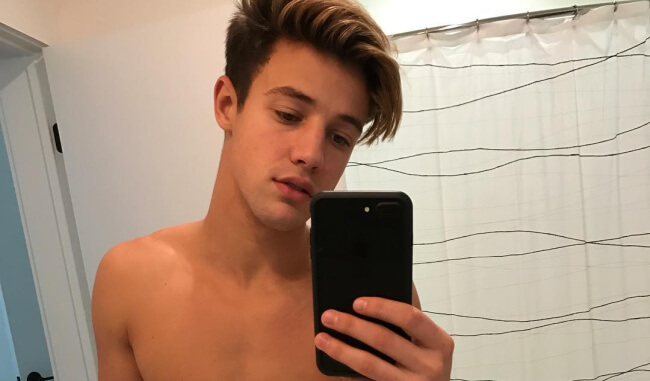 22-year-old Cameron Dallas (Model, actor, millions of followers on social media – you know the drill) often gets naked of his own accord (or at least semi-naked). But on his recent trip to Tokyo, he had to walk around his hotel without underwear, because… he had no underwear. Somebody stole all his pairs!
Cameron posted a vlog detailing the mystery. It starts with Cameron opening his hotel room door to the camera-man, stating – "I'm naked".
That's not entirely true, as we can see he's wearing a shirt. Finally, he finds a pair (maybe given to him by the man holding the camera), as he explains the situation, while walking around in the super-tight, white pair he just received.
"I think someone stole my underwear. All of it. Did you see how many underwear they packed me? A crap-ton. Somebody took it out… Now I have no underwear."
From there, it moves on to Cameron's adventures in Japan… WITH underwear, we presume. There's also some working out at the gym though.
Watch it right here: