Some wonder what makes Cameron Dallas such an internet sensation, with more than 15 millions followers on Instagram. Well, his body surely has SOMETHING to do with it – and he's not afraid to show it, even on stage in front of thousands of fans.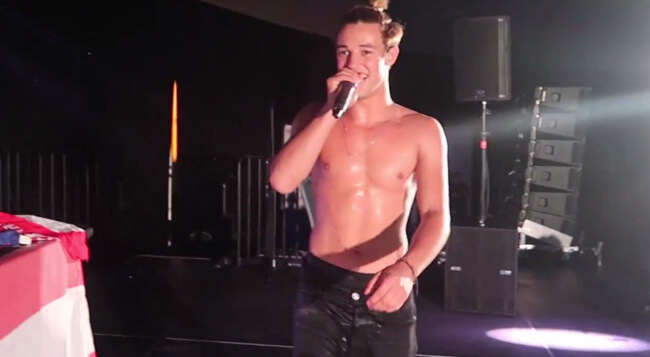 Dallas was in Puerto Rico this week with some of his buddies, as part of the MagCon tour, which consists of social media stars meeting their screaming fans.
Cameron documented the event (and behind-the-scenes) in his video vlog. There's a lot of laughs and messing around, but then at the 10:30 mark, he goes on stage – and drives his fans (and us) crazy, with a very sensual, very wet strip-off.
Watch it right here: