Sometimes if feels like every week we get a nude photo of a reality star (and sometimes a "regular" star). And we're not even talking about "leaked" photos – they post the photos on their official Instagram channels… and we're not complaining, mind you!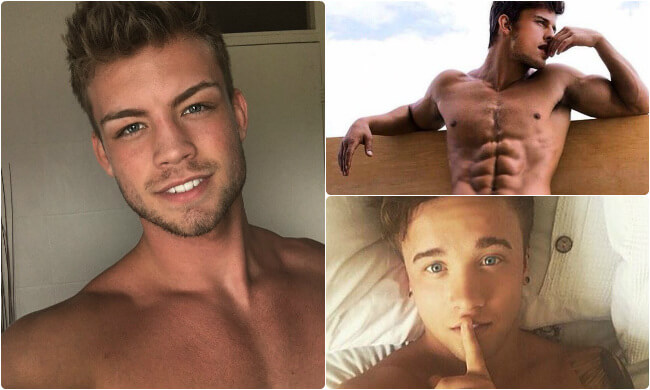 Here's a look back at some of the raunchiest bared photos we've seen in the past months – and 2016 isn't even over yet!
Bryant Wood
The 22-year-old model and fitness trainer is probably best known from his appearance on America's Next Top Model. Earlier this year, he got naked on a beach… with a pig. Enjoy:
https://www.instagram.com/p/BHNHGW6hJzv/
Dustin McNeer
Another contestant from America's Next Top Model, Dustin's been spoiling us with a lot of skin shots. First we had this one:
https://www.instagram.com/p/BHIE-3mBy78/
Then this:
https://www.instagram.com/p/BJlGJ42hHFu/
And we're definitely waiting for more!
Sam Callahan
Sam Callahan was a contestant on the British version of X-Factor in 2013. Since those days, he's turned into a muscular twink with a very impressive body…AND a leaked sex videos scandal. But before the leaked videos, we had this "official" photo:
https://www.instagram.com/p/BK_cpjvhJFS/
David Mcintosh
A 30-year-old model and reality TV personality – he starred in the UK version of reality competition show "Gladiators", and later on Celebrity Big Brother. And he got naked for… a swimsuit campaign:
Austin Armacost
An openly gay reality star and model, he was Marc Jacobs' (the fashion designer) boyfriend, and appeared in shows such as "A-List" and the UK version of Celebrity Big Brother. And on Instagram? He actually got naked a lot this year. Some examples –
And another one:
Joss Mooney
The "Ex On The Beach" star is also a personal trainer, and he often posts underwear shots on his Instagram account. When one was reported and deleted – he posted another one, only this time – he was naked.
https://www.instagram.com/p/BKtgYeqDJii/