As a former competitor on the 22nd cycle of America's Next Top Model, Dustin McNeer has it all – an amazing body, a beautiful face, and an Instagram account with more than 460,000 followers.
Thankfully, the 21-year-old model is using it for good, giving us plenty of shirtless, almost-naked photos. Here are some of the best:
1. The perfect place to start
2. He can move rocks
3. Red hot
4. Muscled Up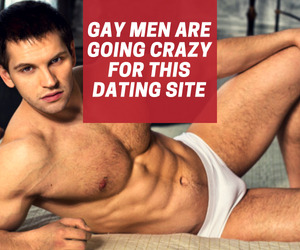 5. The pinkish look
6. All American boy?
7. Help, we're melting
8. Those muscles take work
9. "Too damn hot"
10. Double the pleasure
11. Oh boy…
12. A good guy indeed
13. Hey there
14. Over and Out