If you regularly follow GayBuzzer, you probably know who Cameron Dallas is (unless you're that one guy on Facebook who has to ask "Who?" every single time.) The actor / model has more than 20 million followers on Instagram – and many of them are obviously there because he looks so good.
Buzzfeed journalist Spencer Althouse, who spent a year bulking his body up, wanted to see what it takes to become such a viral sensation, So he decided to recreate Cameron Dallas' pictures.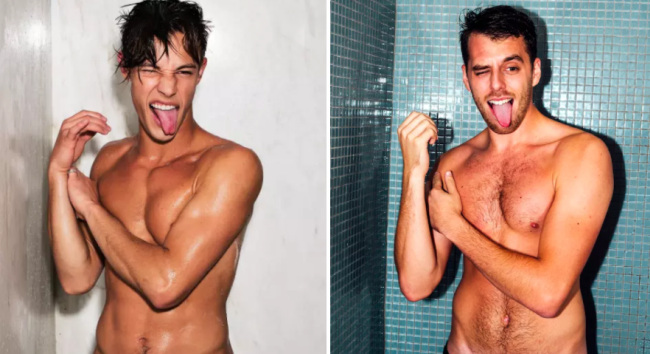 At first, Spencer thought about recreating Justin Bieber's photos – but those proved to be too difficult, both because they're often weird, and because Bieber sometimes gets naked on Instagram.
Eventually, Spencer moved on to Cameron Dallas. He had two rules: not spend more than a few minutes on each picture, and not look at the pictures while shooting them. He then posted his photos on Instagram, with the exact original caption Cameron used (well, almost) – without alerting his followers he was on assignment.
The results are pretty good – which, let's face it, is not very surprising given the fact that Spencer is pretty good looking himself.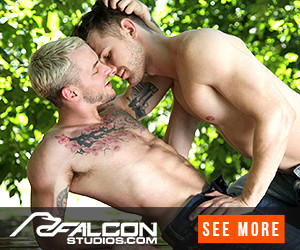 He started with Cameron's "handstand" picture. Looks easy enough to do… but harder in real life. Here's the original:
https://www.instagram.com/p/BQynFYYgENn/?taken-by=camerondallas
And here's the recreated version:
Next he moved to a picture GayBuzzer readers already know – the one of Cameron eating his dinner in bed, while almost naked.
https://www.instagram.com/p/BTnT3NqAY3f/?taken-by=camerondallas
Cameron got more than 1,000,000 likes for that photo on Instagram. Spencer got 1,700 (as of this writing) – but who's counting?
It goes on like this, with the most raunchy photo being the one of Cameron all wet in the shower. An impressive one, indeed.
https://www.instagram.com/p/BWoFGCEAwF5/?taken-by=camerondallas
Spencer speculates Cameron might have rubbed baby oil all over his body (can we get that job?), "because the mini shower I took beforehand didn't leave me looking shiny or glistening."
The final result of the experiment? Not very good: Spencer actually LOST 400 followers on his Instagram account… though now that the Buzzfeed article is out, he'll probably gain quite a few.
Because hey – he looks like THAT even when he's not trying to be Cameron Dallas: