There's no denying it, Dustin McNeer is handsome. Plus, he has a nice body. Plus, he loves showing it… but it's still kind of weird when he posts a closeup of his crotch, with his legs spread wide, on Instagram. And no, we're not complaining.
Dustin McNeer was a competitor on the 22nd cycle of America's Next Top Model. Since then, he's worked as a model, and was back on reality TV recently, taking part in MTV's Spring Break With Grandad, where we've seen him cover his penis with a sock
Today, Dustin took to his popular Instagram account (with more than 460,000 followers), and posted this intriguing closeup:
https://www.instagram.com/p/BTKFw6ElOCi/?taken-by=d_mcneer
The caption directs people to Dustin's "Connectpal" page – that's a "content marketplace" website, where people pay to subscribe to channels.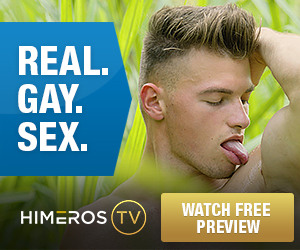 Dustin's channel there warns of "18+ mature content", so we can only guess what the post that followed this closeup contained exactly.
For now, here's a photo of Dustin carrying a rock, because why not:
---