Watching reality TV star and model Dustin McNeer work out at the gym is always fun. But watching him do his 'leg day' – which looks more like 'booty day' – is a LOT of fun.
Dustin McNeer was a competitor on the 22nd cycle of America's Next Top Model. Since then, he's worked as a model, and was back on reality TV last year in MTV's Spring Break With Grandad, where we've seen him cover his penis with a sock.
In recent months, Dustin spent A LOT of time at the gym – and it shows, as his body has buffed up considerably.
This week, he posted a video from one of his gym sessions, saying in the caption that it was "leg day" – but seeing him shake that booty over and over, well… it's not just about the legs:
And if you need a closer look at those muscles –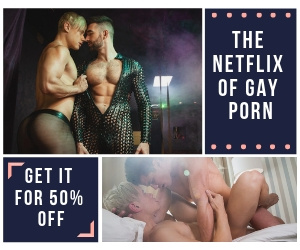 Yep, A LOT of muscles:
And as a reminder – this is what he looked like before all the tattoos and the even-bigger-muscles: