Is there such a thing as too much Cameron Dallas hotness? No, probably not, as the sexy internet sensation treats us to another raunchy photoshoot – this time in the shower.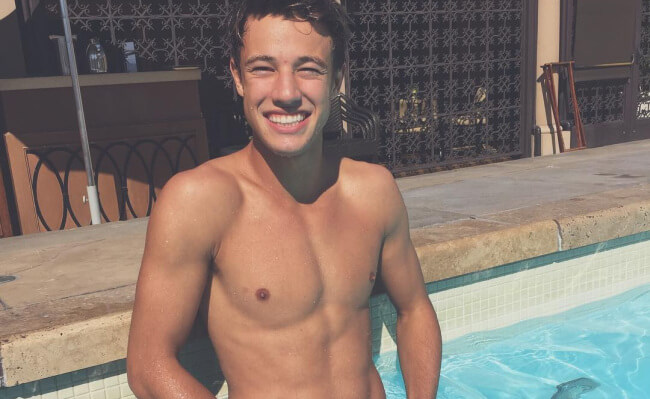 The 22-year-old actor and model (who even has his own Netflix docudrama that followed his life, plus more than 20 millions followers on Instagram), collaborated with Justin Campbell from TINGS magazine for some very sensual photos.
We saw some of these photos last month, and now we're getting another set of Cameron being playful and barely dressed in the shower. (Why would anyone wear anything in the shower, though?)
A bit more serious:

And then, straight from the shower – to the bedroom
Yes, we're addicted and want more.