Cameron Dallas can definitely be a naughty boy. And we're not just talking about all those semi-naked photos, or even about the time he did… something with anal beads in the men's room. This time, he gets really naughty – and his pal Aaron Carpenter catches him in the act.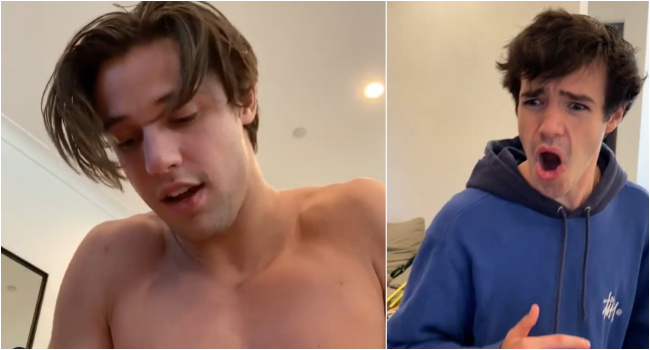 24-year-old Cameron Dallas is an "influencer" with millions of followers on Instagram, Twitter, YouTube… wherever people follow. Last summer, he also opened up – on Instagram – about his battle with addiction.
But we're here to talk about the strange things he does when he's semi-naked and alone in his room. OK, OK, just go ahead and watch it:
https://www.instagram.com/p/B4YENavncdf/
Crazy, right? Well, at least we got to see him shirtless, and spreading his legs and all that.
Want more? Here's some more weird stuff he did with a guy this week – we have no idea what he's doing:
https://www.instagram.com/p/B4aqqFeHdlC/
And we'll send you off with an image of Cameron Dallas driving naked (well, almost, probably) –