Fans of social media star and model Cameron Dallas will know his looks have changed in the past year – from a clean-shaven twink, he has turned into… well, still a twink, but missing a shave.
On his recent trip to Mykonos, however, Cameron put his toned body on display – along with his impressive six pack eight pack!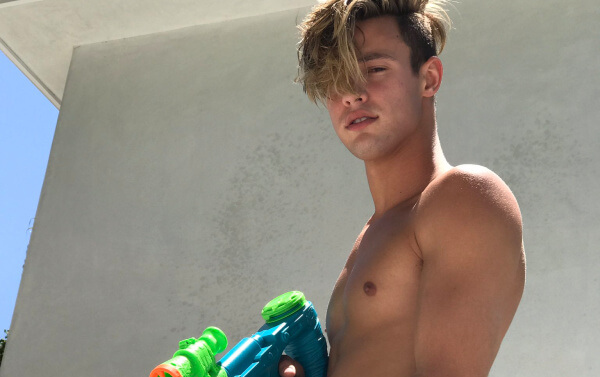 Cameron Dallas is a 23-year-old model, actor and Instagram star (21 million followers to date!) who, gladly for us, often takes at least some of his clothes off on Instagram.
In his latest photo, Cameron is having some relaxing time on a boat in Mykonos, an island in Greece. The golden-hour sun is painting his body nicely, though his fans were understandably focused on his crotch, because, well, how couldn't they.
And if you're wondering about the other side…
And here's some more of his recent shirtless posts you might have missed –
More fun with the hat!
There's a monkey in the photo (it's hard to miss, because Cameron is shirtless)
And then…