While we're still busy catching our breath over Cameron Dallas' raunchy photoshoot from earlier this month – and he's already tingling our senses again.
This time, with a video of Cameron… taking a bubble bath, while singing and dancing and being all playful inside. It's the stuff our dreams are made of! (Well, certain types of dreams, anyway)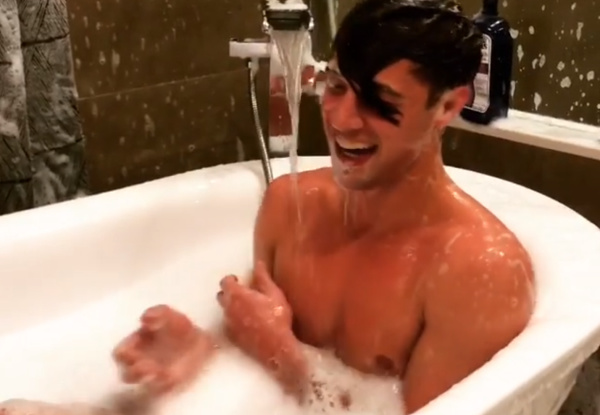 Cameron Dallas is a 24-year-old actor, model, social media influencer, and recently – a singer. We've always been fans – especially of those wonderful abs of his.
So, you can imagine our excitement, when we came across a new video Cameron posted on Instagram. The bubble bath video… enjoy:
https://www.instagram.com/p/Bt_oS37H0mD/
If you look closely (and we sure did), he's not actually naked. But semi-naked is fine too! And in case you were wondering – his abs are still very much there:
https://www.instagram.com/p/BuE6CDQnlF0/
We'll keep watching.
https://www.instagram.com/p/BtorANiHmpS/