Update: Cameron Dallas was arrested this weekend. Read more here.
Some spend the holidays making mince pies, while others – like Cameron Dallas – take their shirt off and start making pizza with their families. And yep, a shirtless Cameron handling pizza IS kind of hot.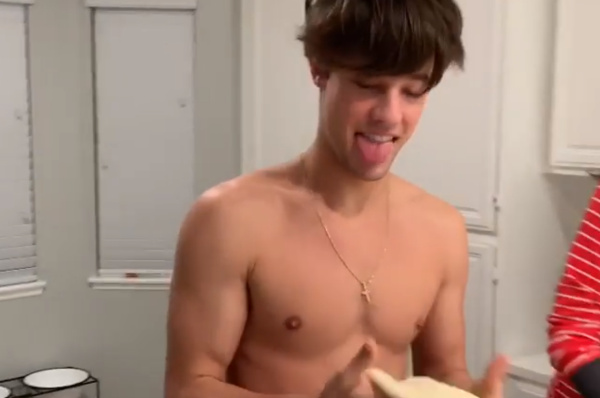 Cameron Dallas is a 24-year-old model, social media "influencer", and recently – a singer. Following the launch of his new single, Cameron decided to reboot his image, and sort of turned from a twink into a rough-around-the-edges, almost-bearded bad boy.
Well, guess what – the twink was still hiding underneath! All it took was some time with the family. And… some pizza. Watch the video:
https://www.instagram.com/p/Br3-_i0AJfQ/
As one commenter said – "Damn that's one lucky pizza". Indeed!
https://www.instagram.com/p/BqdYWA3Ap2T/