Last year, internet sensation and hot model Cameron Dallas decided to undergo an "Instagram Reboot" – it's something the kids do these days, when they want to present a new "image".
As part of that, Cameron deleted hundreds (if not thousands) of thirst-inducing photos from his account. Well, good news – they're back!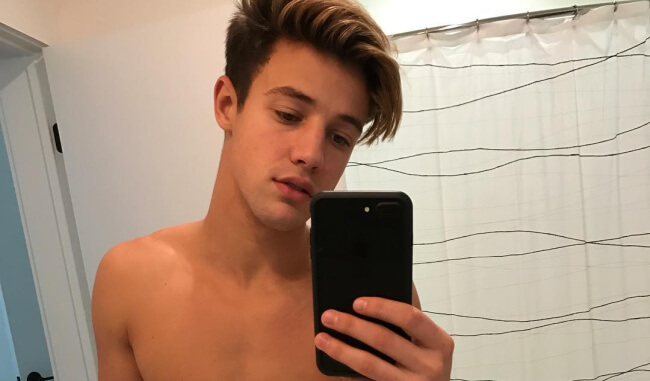 24-year-old Cameron Dallas is an Instagram "influencer", a YouTuber, a model, and he even had his own Netflix series. This whole thing started back in September 2018, when Cameron deleted Instagram AND Twitter photos, saying "a new era is coming". The new era eventually came – in the form of a song and a music video that Cameron released.
He didn't stop posting sexy photos, mind you – semi-naked in a bubble bath, grabbing his manhood, etc'. But we did lose a whole lot of sexy stuff in the process.
Strangely – they're all back! Maybe the new era is over, maybe the two are combined now, who knows. We're here to enjoy. So here are some of his best thirst traps from the past – enjoy them while you can, who knows when they might disappear again!
https://www.instagram.com/p/Ben5cx5HKr7/
Pink times
https://www.instagram.com/p/Bdl8aNqnMD5/
Blowing a big, long, ehm, something
https://www.instagram.com/p/BaMjYlSHhai/
Tired
https://www.instagram.com/p/BZensRFnWK2/
Thirsty yet?
https://www.instagram.com/p/BXThS6EAKHn/
A classic
https://www.instagram.com/p/BWoFGCEAwF5/