Cameron Dallas, the 22-year-old actor, model and internet sensation, has recently done an extremely hot photoshoot with British photographer Damon Baker.
Now, we're seeing a new photo from that set, where Cameron appears to be naked, and his hand placed over… what, exactly?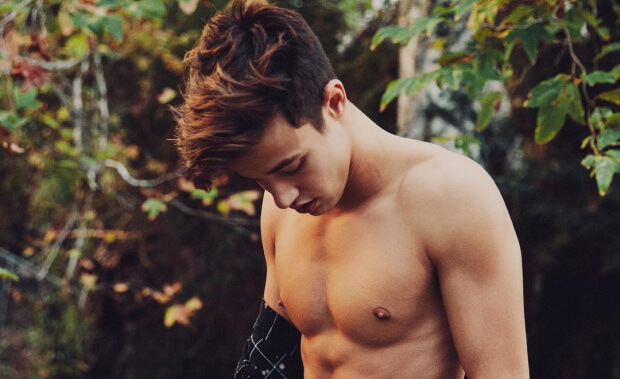 Posted by Cameron on his Instagram account, without a caption, his many fans (18.5 million followers) are understandably going crazy over this photo.
Cameron, who was most likely nude when the photo was taken, has one hand in his hair (where he also has a cross figure created via his haircut), and the other hand is curiously "down there", possibly holding… something.
The comments to the photo range from "We love you Cam", to unspeakable things they want to do to (with) him, and, yes, "Where is your hand?!".
There, you be the judge:
https://www.instagram.com/p/BRY7QCGAARw/
And while we're at it, a few other super-sexy photos from this set:
https://www.instagram.com/p/BQnAvtsgeJw/?taken-by=camerondallas
Taking a bath:
https://www.instagram.com/p/BQyCrJfgV9z/?taken-by=damon_baker
And With his Calvins, of course:
https://www.instagram.com/p/BPmQT1Phz3L/?taken-by=damon_baker